Business group celebrates birthday
A Whitchurch networking group is celebrating its second birthday – with the promise of stepping up its role to help develop business opportunities across the area.
Whitchurch Collaborative Networking will reach the two-year milestone at its next meeting at the town's Hill Valley Hotel on February 1.
Group spokeswoman Teresa Jones – one of its founding members – said a recent expansion drive had been a huge success and the group now wanted to build on it.
"It is fabulous to be celebrating the last two years in which we have helped bring more than 200 local businesses together, generating tens of thousands of pounds of business, whilst retaining our informal and friendly atmosphere.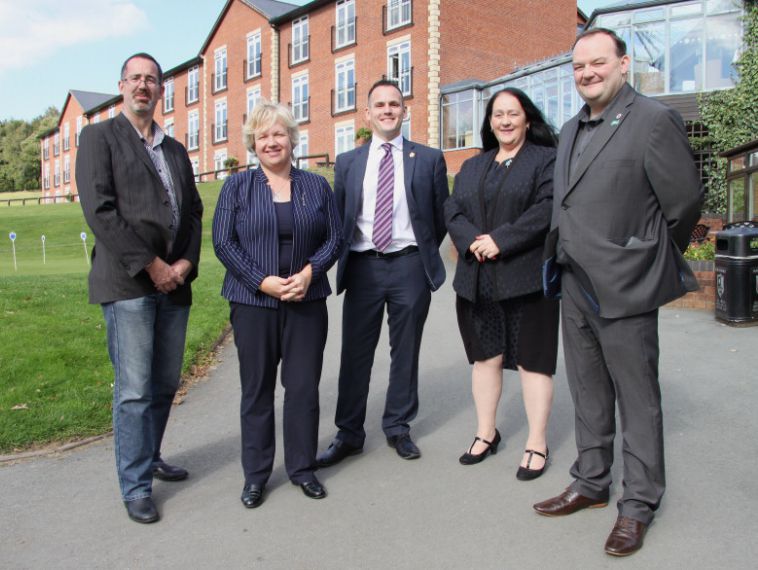 "But as well as celebrating the past we are also now looking forward to the next 12 months in which we intend to reach out to even more local companies to help them."
She said the latest meeting – which runs from 10am to noon, with an optional buffet lunch afterwards - would discuss ways in which the group could help to develop new business opportunities throughout the region and give details of guest speakers for the next 12 months.
This month's guest speaker will be Kate Buchanan-Dunne, from Manor House Designs in Whitchurch.
Kate is a qualified silversmith who creates breathtakingly beautiful silver jewellery which is hallmarked in Birmingham. She has an innovative approach to the way that she runs her business and will be talking about the ways in which companies can use colour and design to develop their businesses.
Teresa added: "There is a warm welcome for everyone at this meeting. Sometimes it does you good to come out of your normal working environment and be with people who understand the business challenges that you face and can offer support, opportunities and inspiration."
Attendance at the meeting costs just £3 for tea/coffee, with lunch costing £7.50. To book your place contact David Burgess at davidburgess1@btinternet.com. More details of the group are available at www. collaborativenetworking.co.uk
Picture caption: Getting ready to celebrate their second birthday are Whitchurch group founders David Burgess, Teresa Jones, Sue Ashcroft and Keith Ashcroft with Hill Valley manager Mark Lloyd (centre)