Shropshire wine merchant is best in the UK
Shrewsbury-based Tanners Wines took home the prize for 'Best National Wine Shops of 2018' at this year's Decanter Retailer Awards.
The prestigious annual Decanter Retailer Awards, which are associated with popular wine magazine, Decanter, recognise the UK's top talent in wine retailing, and the event was hosted in London's OXO2.
Tanners has picked up their highly-esteemed awards in previous years, including being named Outstanding Retailer of the Year in 2016.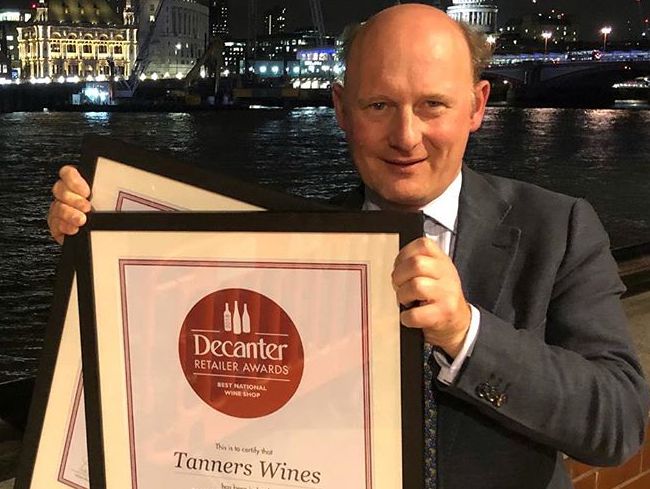 The company, which comprises seven retail branches in addition to a nationwide mail order business and trade department, was awarded its accolade as a result of its winning combination of value, service, range, quality and innovation.
"The judges were also keen to reward a merchant whose branches each managed to balance a strong sense of brand with a unique sense of personality, whilst also recognising and catering to their local market's needs. And, as our customers know, this sums up our approach very nicely!" said Tanners marketing manager, Hannah Schwarzer.
The judges also commended Tanners' online approach and their subscription wine club – Wine in Time – which scooped the runner-up prize in its category.
Chairman James Tanner was delighted with the result, saying: "My sincere thanks go to everyone at Tanners for their efforts in securing these accolades. It is very much a team effort. Thanks also to our customers for their tremendous support – we hope to continue to delight them."
Pictured: Chairman James Tanner with the 'awards following the Decanter Retailer event in London