Winning is becoming a habit
Financial planners at a Midlands company are making a habit of picking up top industry awards after yet another prestigious success.
The team from Matrix Capital, based near Bridgnorth, have won the Financial Planner of the Year title at the annual West Midlands Insurance Institutes competition – for the second year in a row, and for the third time in four years.
"This is just a great honour to have retained our title and to have now won the award three times in the past four years," said Robin Melley for Matrix Capital. "Not only that, but we have also previously finished as runners-up in this category. It's a fantastic boost for our closely-knit team to receive such wonderful recognition."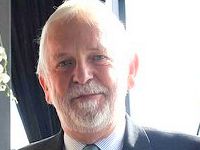 Organisers of the West Midlands Awards said finalists were recognised for the contribution they had made to the region's market covered by the West Midlands Local Insurance Institutes (Birmingham, Coventry, Shropshire and Mid-Wales, Stoke-on-Trent, and Stratford-upon-Avon.
Mr Melley said winning this year's award was particularly pleasing as Matrix Capital had gone through a transformation in the past 12 months taking some brave and innovative decisions about how to develop their business.
"Our company has been steadily growing, and consistently innovating since our launch in 2005, and we have built a unique approach to financial planning through our Financial Empowerment Programme. In the last 12 months though, we took an even bigger decision to appoint our non-executive director Andrew Mason, and his contribution to our ongoing success has been immense."
Mr Melley and his fellow director Gary Matthews are chartered financial planners, and they believe that bringing Andrew in has made a huge difference.
"It's one of the best decisions we ever made – having a third person who is committed to the development of the business and shares our values, but is separated from the day-to-day pressures has been really useful.
Thanks to Andrew's input, the development and operation of the firm is now based around a simpler process framework, which provides clarity throughout the company in operation management, IT and systems development, customer service, and recruitment and training.
Pictured: Matrix Capital non-executive director Andrew Mason