Jan launches clean living awards
The great and good of the UK Paleo community are being celebrated as a new prestigious awards programme is launched for the sector.
The UK Paleo Awards will bring together the very best of the Paleo community, from enthusiasts to producers of the most natural and healthiest products.
The awards, which will be online only for the first year, are aimed at hundreds of Paleo and Paleo-friendly bloggers, restaurants, cafes, authors, products and more.
Awards founder Jan Minihane, of Admaston, Telford, runs www.healthyperspective.co, the UK's largest Paleo and Clean Living directory website.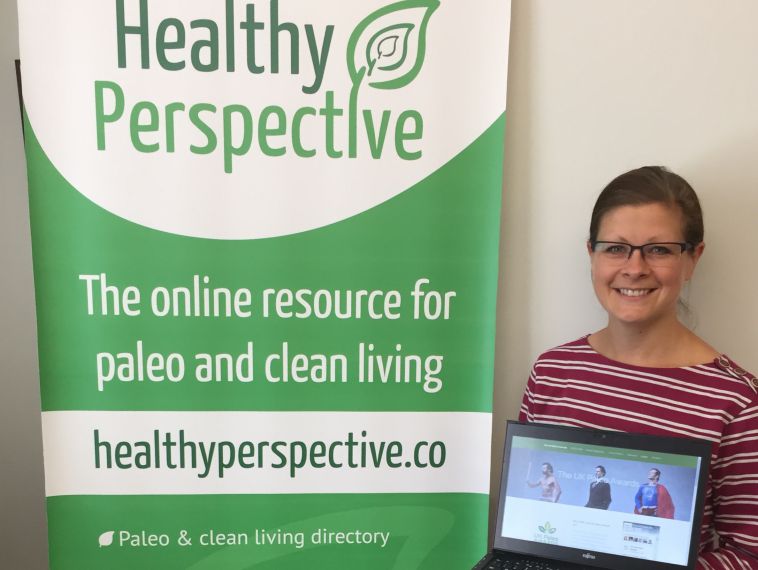 "A Paleo diet cuts out processed and artificial food by solely using food which can be hunted or gathered, harking back to our paleolithic ancestors, hence the name," siad Jan, pictured left.
"When I started my journey to a healthier lifestyle five years ago, I really wanted to arrange a UK Paleo Awards right there and then, but at the time there were not enough UK-based Paleo bloggers and Paleo food and drink businesses.
"Now there are hundreds and hundreds of businesses out there that truly deserve to be recognised for their efforts in raising the health benefits of following a Paleo lifestyle.
"I want to celebrate the very best in the UK Paleo World but also use the awards to spread the word about a Paleo lifestyle and its numerous, research-backed health benefits."
There are 20 categories in the awards, covering all the main aspects of a Paleo lifestyle, and the majority will be awarded on public vote and a judging panel to ensure fairness for all entrants, irrespective of size or online reach.
Categories include best Paleo restaurant, food blogger, exercise product, book, food business, recipe and even best Paleo chocolate!
The final award is the the Award for Outstanding Contribution to the UK Paleo Community which will recognise someone who over the last few years has consistently risen above the rest, connected with Paleo experts and enthusiasts around the globe and pushed forward the profile of a Paleo lifestyle within the UK and beyond.
"We are also really pleased to welcome some of the big names in health as sponsors, including Primal Play, The Paleo Society, Path to Paleo and the Free-from Heaven Magazine Group," added Jan.
"We are all set to put a firm foot on the awards calendar and are looking forward to learning more about the businesses and bloggers out there.
"We thought we knew the majority of the businesses and bloggers in the Paleo community, but the buzz about the awards has brought so many more to our attention, which is brilliant for making the Paleo community bigger and stronger."
Entries opened on April 30 and winners will be announced in October this year.