Man from BoE warns of challenges ahead
Businesses from across Shropshire took the opportunity to hear an insider's view on the state of the UK economy and the challenges ahead.
Telford Business Partnership hosted its annual meeting with 'The Man from The Bank of England' at The Park House Hotel, in Shifnal, where delegates heard from guest speaker Glynn Jones.
Mr Jones is the deputy agent for The Bank of England in the West Midlands and Oxfordshire region, and was born in Telford and lived for several years in Shrewsbury. He feeds the views of local businesses into the Monetary Policy Committee, which sets interest rates.
TBP director Graham Davies, who chaired the meeting, said: "There is a view that 2017 is going to be a very very difficult year. For many businesses, there is a mix of trepidation, fear – and in some cases, a tinge of excitement as well. But for the majority, there is a feeling of great uncertainty."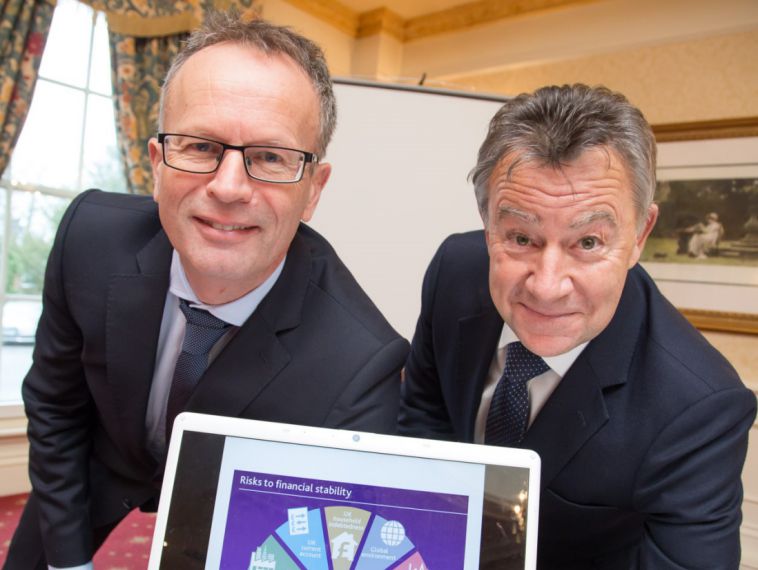 Mr Jones spoke of the 'unprecedented events' which had been seen both in the UK and USA over the past year, creating waves across the global economy. He said the UK's growth had been stronger than expected in the short term since the Brexit vote, although prospects looked to be weakening further ahead.
Credit availability remained good, and the cost of servicing debt had fallen, but Mr Jones said there was some concern about the level of debt which many households were currently running.
"There is a still a relatively robust rate of growth in the economy, but it is true to say that businesses are being slightly more cautious," he said.
In the commercial property sector, he said the market had slowed – but pointed out that this was from a very high level at the start of 2015, which had seen record-breaking investments in parts of the West Midlands.
And what about the impact of America's new President Trump? Mr Jones said the Bank felt he had made some 'slightly contradictory' economic statements over the past few months, and added: "It remains to be seen what he will actually do when he is in office."
During the question and answer session, Mr Jones was asked about the impact of rising migration figures on the UK economy.
He said: "One of the principal concerns for most employers in the UK is around skills shortages. There is a concern that any restriction on free movement is going to exacerbate the situation. We are starting to get stories coming through that the ready supply of migrant labour is already starting to be very gradually reduced."
And on the prospect of interest rate changes this year, he said: "The UK remains very resilient, so I would say that the rate is more likely to tick up than tick down. Any changes are likely to be gradual, though."
Picture: Glynn Jones from The Bank of England (left) with Graham Davies from Telford Business Partnership