Interest soars in TCAT courses
Telford College of Arts and Technology's latest information evening has been declared a huge success, with a rise of more than 20 per cent in the number of potential learners coming through the doors.
The Wellington-based campus showcased its range of full-time courses, part-time courses, and apprenticeships, at the evening event on November 23.
Adrian Beckett, Director of Resources at TCAT, said: "There was a real buzz all around the college, which was great to see.
"We laid on a series of activities in our main curriculum areas to give people the chance to meet our staff and students, and to get a taste of what our courses have to offer.
"Visitors were often heard praising the knowledge and courteous nature of our students - and upon leaving, many also commented on how well the college looked, and what fantastic facilities we had."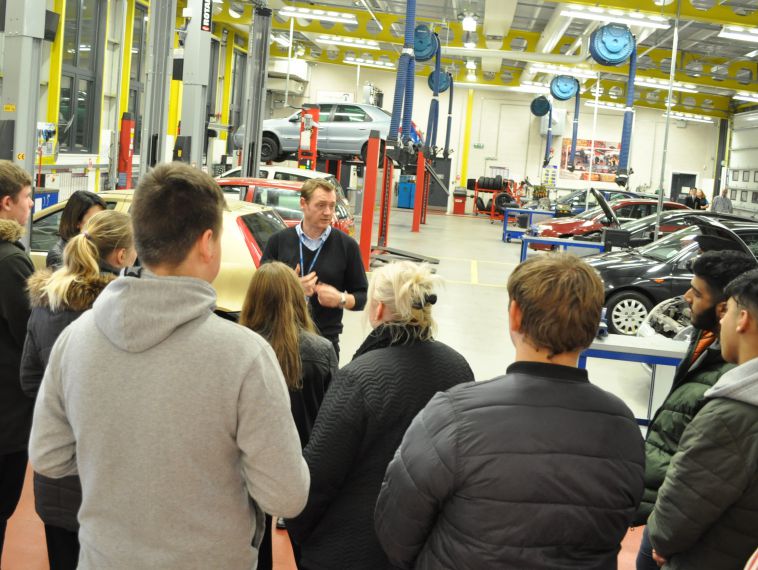 The most popular courses, based on enquiries from the evening, included Automotive, Sport, Health & Beauty, Business Studies, Accounting, Catering, Art, Hairdressing, and Mechanical Engineering.
There were also healthy levels of interest in Travel & Tourism, Teacher Education, Social Care, Media, Management, Childcare, Public Uniformed Services, and Access to Higher Education programmes.
Mr Beckett said: "It was a very successful evening, and I'm delighted to see that more than a third of potential learners who came through our doors on the night have already followed this up by completing application forms for a place on one of our courses.
"It's great to see that they were clearly impressed by what TCAT has to offer."
To find out what's coming up at TCAT over the coming months, see www.tcat.ac.uk or call 01952 642237
PICTURE: Prospective students on a tour of TCAT's Automotive facilities