Chris takes Morris Lubricants helm
Morris Lubricants has appointed a "fresh pair of eyes" at the top to guide the successful business to the next level.
Chris Slezakowski, managing director at the Shrewsbury-based firm, is relishing the challenge of taking the business forward. He will be working under the guidance of executive chairman Andrew Goddard, a fifth-generation direct family descendant of company founder James Kent Morris.
"This is a tremendous company," said Chris. "It's very rare to find a company that is celebrating 150 years of trading. That gives me a feeling of longevity and investment in its workers. After working for a number of global companies, it's great to feel part of something that I can put my arms around.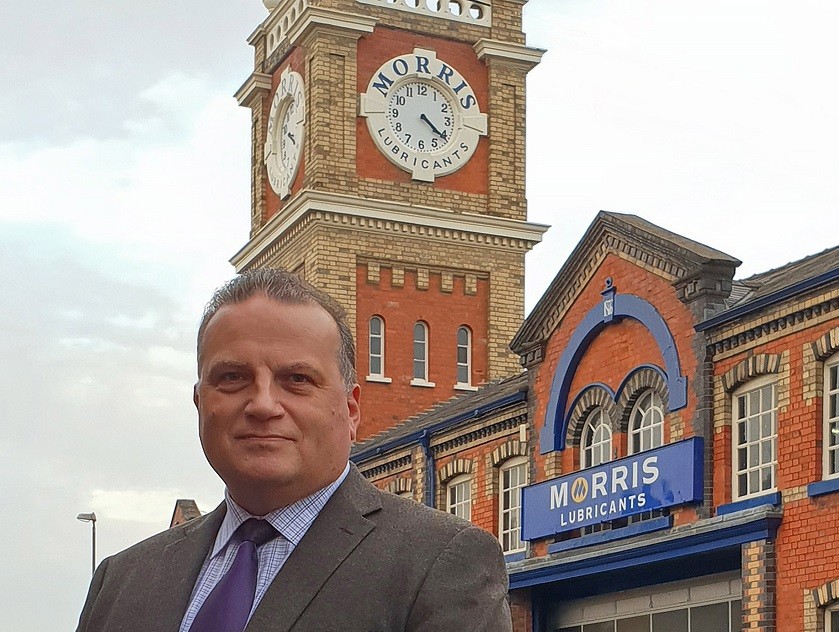 "The company is successful and is seeking ways to reach new heights of performance, particularly in customer service. We have a number of new products to launch, new ways to reach our customers and some cutting-edge technology to keep us ahead in our sector. Who wouldn't want to join a successful business with longevity and security that wants to be better?
"The opportunities for Morris Lubricants are all within our grasp and I am planning to use my experience in previous roles to develop our business into the next phase where digitisation and technical excellence will set us apart. I have not been brought in to keep things the same, but change should be gradual, positive and beneficial.
"My vision is to take the company to the next level by building on the success of the business and reaching the highest levels of performance attainable. Beyond that our ambition is to position Morris Lubricants as the premier specialist market choice and to be known for quality, value and service."
Looking to the future, he revealed that the company is expecting to grow through market presence and acquisition.
"A hallmark of this business is very conservative growth," he added. "I have never seen a business that has grown in such a controlled way. Often businesses chase turnover which leads to problems with the organisational structure, but Morris Lubricants has a steady approach to growth which happens as a consequence of great service rather than seeing growth as a target in itself."
"The company is a lubricants specialist whereas many of our competitors do lots of other things. Because we have nothing else to distract us, our whole business relies on being experts in lubricants and it's crucial that we maintain that focus.
"The sector is dominated by the strive for better performance. Every product that we ship has a quality standard and that is not true in other industries. Half a million litres of lubricants a week is blended in Shrewsbury and we have hundreds of recipes and thousands of variants."
Impressed by the length of service of employees, he added: "I have discovered that the business is run through with people who are dedicated to performing well. Staff turnover is around two per cent when the industry average is 10 per cent. People want to stay with us; that's the hallmark of a business with strong family values."
Chris joined the business from the construction sector, having worked as a consultant with clients worldwide for 18 months. Prior to that he spent 11 years at SIG, rising from national accounts director to the leadership team at the £1.6 billion UK business. He advised government on housing strategy and offsite construction techniques and represented the company on a number of influential sector panels.
Earlier in his career, he studied physics at university and chose to work for pneumatic machinery company Atlas Copco for 10 years, rising from junior salesman to country manager for the UK, gaining valuable skills and experience along the way.
He then spent four years each at Hepworth Building Products – now Wavin – as sales director and Burdens as group commercial director of a business with a £300 million turnover.
Pictured: Chris Slezakowski