Shropshire Business LIVE! is returning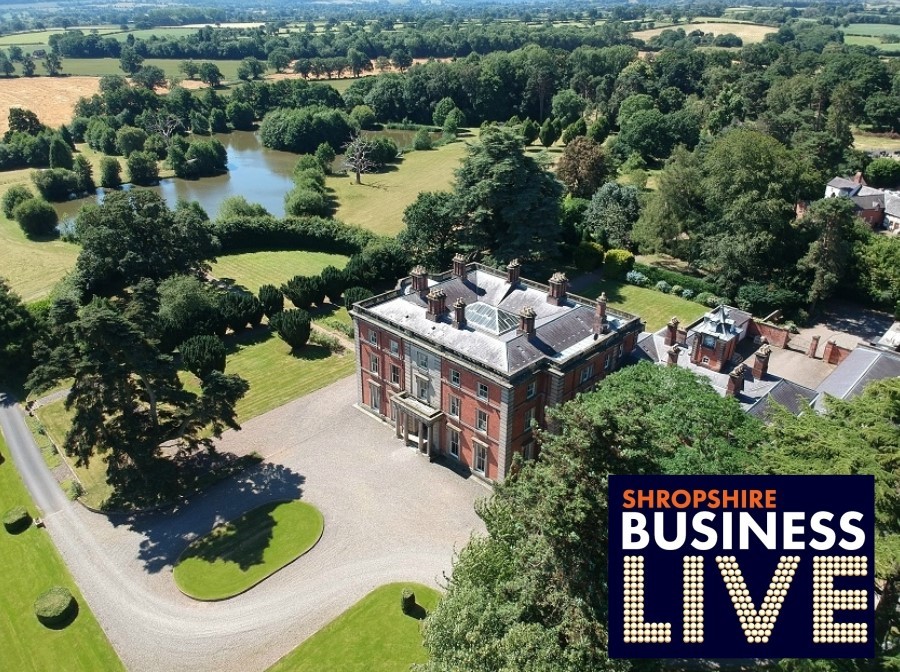 It's back . . . Shropshire Business LIVE is returning, serving up a '2020 Vision' for local businesses – alongside breakfast in a spectacular county location.
The event is once again being organised by Nick Jones Wealth Planning of Shrewsbury, in conjunction with Shropshire Business, and will this time be held at Netley Hall, Dorrington, on the morning of November 28, starting at 8am.
Shropshire Business editor and BBC Shropshire presenter Carl Jones will host the event, and chair two question time-style panel debates featuring representatives from a wide range of local businesses.
Attendees will be invited to pose questions beforehand using the hashtag #sblive. Panelists will include:
NICK JONES - Nick Jones Wealth Planning
HUGH STRICKLAND - Aaron & Partners
HELEN SPENCER - Whittingham Riddell
MARK NORTH - Barclays
HOLLIE WHITTLES - Fraggle Works
ANTON GUNTER - Global Freight
ISHBEL LAPPER - HR Solutions Shropshire
Dr JULIEANNA POWELL-TURNER - University Centre Shrewsbury
Award-winning creative, digital and event management company Yarrington will again be providing all audio visual support for the event.
Carl said: "Our first Shropshire Business Live event, at Hencote earlier this year, was a sell-out, so we'd advise people to book early to secure their seat.
"It ticks all of Shropshire Business magazine's boxes - the opportunity to network with like-minded companies who want to promote the best that Shropshire has to offer, to share best practice, and to pick up top tips from some of the best in the business."
Nick Jones said: "Entrepreneurs want to maximise the growth rate and valuation of their business - after all, success is driven by their passionate involvement with all aspects of their operation.
"2020 is clearly on the horizon and we are committed to working closely with entrepreneurs, specifically helping and supporting them to overcome any key concerns and challenges they may have.
"We are excited by the prospect of our second Shropshire Business Live; our first event was oversubscribed a few weeks beforehand, and we received so much positive feedback. If you are able to join us, I would personally also encourage you to book early as this event is again sure to be extremely popular."
A full English breakfast with dietary options, plus teas, coffees, fruit juices, water, will be available. Access to Netley Hall will be via the main entrance, off the A49 Shrewsbury to Ludlow Road.