Carey Bloomer
Carey Bloomer is managing director of Marches Care Limited, which provides nursing care to 81 residents at The Uplands in Shrewsbury. She has been with the company for more than 11 years, and managing director for the last eight months
EXPLAIN A TYPICAL WEEK IN YOUR WORKING LIFE: I think the thing I most like about this job is that fact that there is no typical week. I go to work on a Monday never knowing what lies ahead for me in the week. There obviously has to be some structure to life but on the whole, no, there is no typical week.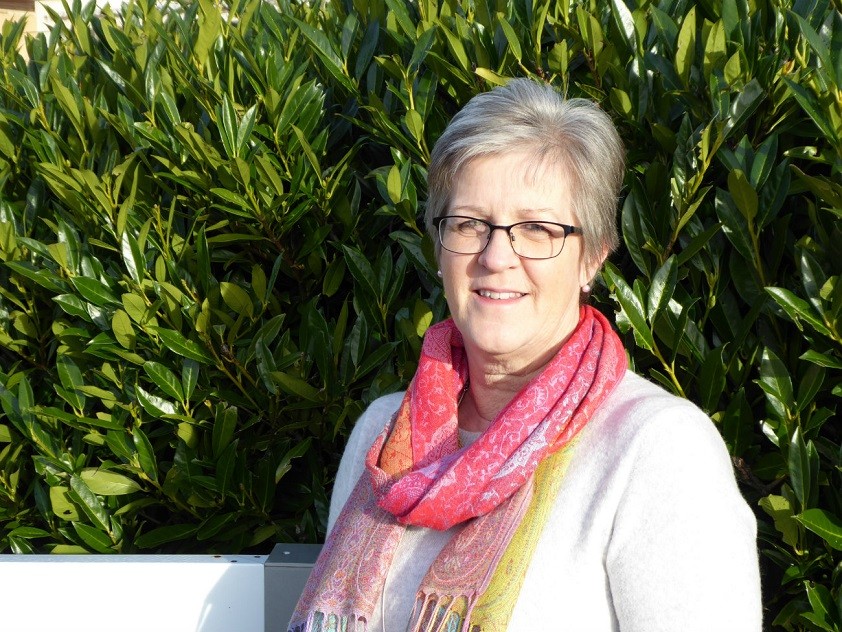 WHAT IS THE BIGGEST CHALLENGE FACING YOUR INDUSTRY RIGHT NOW? Funding is one but the ageing population is just as worrying. We are living longer but not necessarily in better health. Added to which there are fewer younger people to look after us. There has to be a change in the way we approach health care and how we look after ourselves and our loved ones.
AND WHAT ARE THE BIG OPPORTUNITIES? Technology in healthcare can and will create good opportunities in the future, not to have less staff but to utilise those staff in a less task-orientated way. Technology is already enabling citizens to remain in their own homes safely for far longer than they would 10 years ago.
HOW DO YOU GET THE BEST OUT OF YOUR STAFF? You have to respect them, value them, give them the tools they require to do their job, train them, encourage and support them. Your staff are your biggest asset. Have high expectations and don't let them drop.
WHAT WAS YOUR LAST MEETING ABOUT, HOW LONG DID IT LAST, AND WAS IT PRODUCTIVE? My last meeting was in London at a Caldicott Guardian Council meeting. I sit on the National Caldicott Guardian Council as the care home representative. It is fascinating getting a national perspective on information sharing. I am able to contribute when decisions are being made at a very high level by those who have never set foot in a care home but their decisions would have an impact on our residents.
HOW MANY EMAILS DO YOU GET IN A DAY, AND HOW MUCH TIME DO YOU HAVE TO READ THEM? I don't think I have ever counted my emails each day! I skim read the first line, and I usually know which ones need reading and which ones don't. I have several email accounts so all are open all day, so I do get a fair few.
DO YOU ANSWER WORK CALLS OR EMAILS AT HOME? WHAT'S THE RIGHT WORK-LIFE BALANCE? I was the registered manager for eight years and as such was legally responsible for the home so yes, I will answer calls form staff at home. I still do as I know they will only call if desperate. The right work life balance for me is not to worry about work!
HOW DO YOU HOPE YOUR COLLEAGUES WOULD DESCRIBE YOU? They would say she is a control freak and a workaholic.
BREXIT – WHAT'S YOUR VIEW OF WHAT IT'S ALL GOING TO MEAN? Brexit makes me nervous. I am hoping along with most in healthcare that there isn't an exodus of highly-trained nurses and doctors back to their home countries or there isn't a complete stop to those nurses and doctors coming in. Supplies of medication and equipment is also something of a worry but only time will tell
HIGHLIGHTS OR LOWLIGHTS OF YOUR CAREER SO FAR? Highlights have been so many . . . the achievements of the staff here give me great pleasure, oddly, when residents pass away peacefully surrounded by their families who have been supported by our fabulous staff. Seeing people coming to us from hospital frail and unwell and then going home again is also very fulfilling. Lowlights, I think working in A&E and being vomited on for the fourth time on one Saturday night shift was pretty much the lowest but here at the Uplands there have been challenging days but never low days.
PET HATES? Anyone who knows me will tell you I don't like or indeed understand why people tell lies. It is a concept I cannot grasp and drives me nuts.
IF YOU COULD GO BACK AND GIVE YOUR YOUNGER SELF SOME WISE ADVICE, WHAT WOULD IT BE? Think before you voice your opinion. This I have had to learn. Life is very short, don't waste it worrying about tomorrow.
HOW DO YOU RELAX AWAY FROM WORK? I like cooking. I do not like housework (that makes me very bad tempered) but cooking I find very therapeutic and a great stress reliever. I am also blessed with lovely grandchildren who keep us amused away from work.
WHAT DO YOU BELIEVE IS SPECIAL ABOUT THE SHROPSHIRE BUSINESS COMMUNITY? I am always amazed at what a great community spirit Shropshire business community has. Everyone engages with charity events, sleeping out, bike riding, walking, dancing whatever it is. They are all very welcoming to newcomers.
TELL US SOMETHING ABOUT YOU THAT MOST PEOPLE PROBABLY WOULDN'T KNOW? I won the Top Gun at paintballing when I was 40.
YOU CAN TAKE ONE BOOK, ONE FILM AND ONE CD ONTO A DESERT ISLAND – WHAT WOULD THEY BE? The book I would take is Sons and Lovers by DH Lawrence, I have a copy held together by Sellotape, it is just beautifully written. The film is an Indian film called "Barfi" - again a lovely film about a deaf mute. The CD is probably Queen Night at The Opera …I could be 15 again and dance and sing loudly on the sand with no one to suffer my corncrake voice.
YOUR FIVE DREAM DINNER PARTY GUESTS, DEAD OR ALIVE? Mary Secole (Jamaican nurse who helped wounded soldiers at the Crimean war); my Irish Grandfather (I didn't get chance to meet but he joined the army aged 15 having lied about his age); Patrick Pearce (instrumental in the Easter uprising in Ireland); Bette Davis (I like feisty ladies); and Melvyn Bragg (uber intelligent - I may be scared to ask him anything but fascinating to listen to).
WHAT WOULD YOU COOK FOR THEM…? I would cook something that could sit in the middle of the table so I could be there all the time and not miss a word that was said.