David Lovatt
David Lovatt is the marketing communications manager at Fiskars Living Business which encompasses Wedgwood, Waterford, Royal Doulton and Royal Albert. They produce fine bone china tableware, ceramic giftware, crystal and glass. David has been in his current role since 2002.
EXPLAIN A TYPICAL WEEK IN YOUR WORKING LIFE: Involves multiple meetings, UK and global, as my responsibilities include corporate and brand identity, packaging, graphic design, photography and image libraries. I am also lucky enough to work with famous designers & celebrities on joint collaborative projects.
WHAT IS THE BIGGEST CHALLENGE FACING YOUR INDUSTRY RIGHT NOW? The change in the way consumers shop both online and on the high street.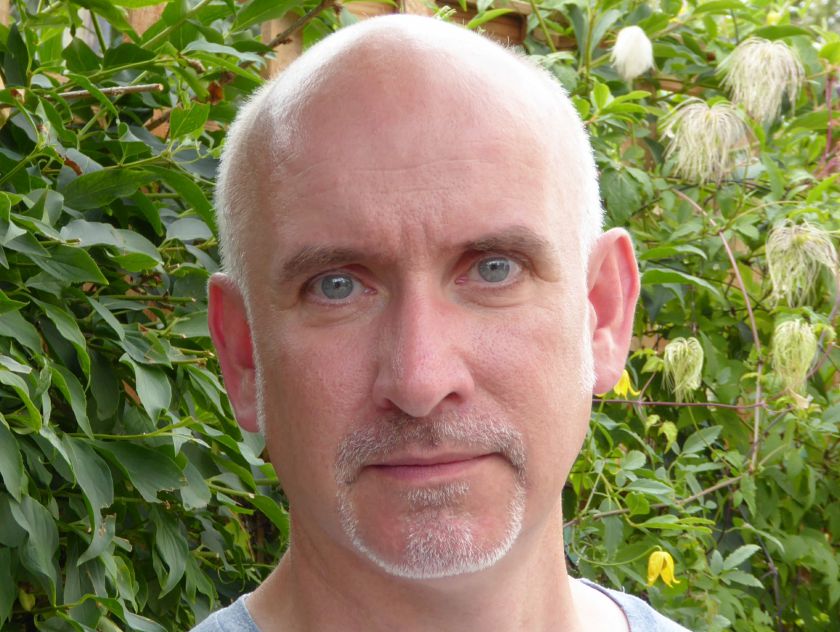 AND WHAT ARE THE BIG OPPORTUNITIES? Emerging markets, changes in retail habits and new technologies & materials.
HOW DO YOU GET THE BEST OUT OF YOUR STAFF? We work as a team and I feel that understanding individuals' strengths and giving them credit for their own efforts, brings out the very best in people.
WHAT WAS YOUR LAST MEETING ABOUT, HOW LONG DID IT LAST, AND WAS IT PRODUCTIVE? Packaging, it lasted about an hour & yes it moved the project forward.
HOW MANY EMAILS DO YOU GET IN A DAY, AND HOW MUCH TIME DO YOU HAVE TO READ THEM? Between 50 & 75 a day. Normally read & actioned straight away if possible.
DO YOU ANSWER WORK CALLS OR EMAILS AT HOME? WHAT'S THE RIGHT WORK-LIFE BALANCE? No. Home life is important and should be kept separate where possible.
HOW DO YOU HOPE YOUR COLLEAGUES WOULD DESCRIBE YOU? Approachable, flexible, professional and efficient.
BREXIT – WHAT'S YOUR VIEW OF WHAT IT'S ALL GOING TO MEAN? Created additional stress for companies that trade internationally.
HIGHLIGHTS OR LOWLIGHTS OF YOUR CAREER SO FAR? Highlight – being awarded the Fiskars Living Values Recognition Award for Accountability for the EMEA region.
PET HATES? People passing the buck.
IF YOU COULD GO BACK AND GIVE YOUR YOUNGER SELF SOME WISE ADVICE, WHAT WOULD IT BE? To be more adventurous.
HOW DO YOU RELAX AWAY FROM WORK? Hillwalking, motor sport and travel.
WHAT DO YOU BELIEVE IS SPECIAL ABOUT THE SHROPSHIRE BUSINESS COMMUNITY? I am new to living in Shropshire, but my first impression is that there is a very broad breadth of industry, from the multi-nationals of Telford to the farm diversification in the rural areas.
TELL US SOMETHING ABOUT YOU THAT MOST PEOPLE PROBABLY WOULDN'T KNOW: My love of rock music.
YOU CAN TAKE ONE BOOK, ONE FILM AND ONE CD ONTO A DESERT ISLAND – WHAT WOULD THEY BE? Book: Biography of Enzo Ferrari; film: Top Gun; CD: Appetite for Destruction by Guns N' Roses.
YOUR FIVE DREAM DINNER PARTY GUESTS, DEAD OR ALIVE? Enzo Ferrari (created an automotive empire), Nigel Mansell (Formula 1 and Indy Car champion), Isambard Kingdom Brunel (prolific civil engineer), Richard Rogers (Modernist & functionalist architect), and Neil Armstrong (first person to walk on the moon)
WHAT WOULD YOU COOK FOR THEM…? Something that can be prepared in advance to allow more time with my guests.