Stephanie Henson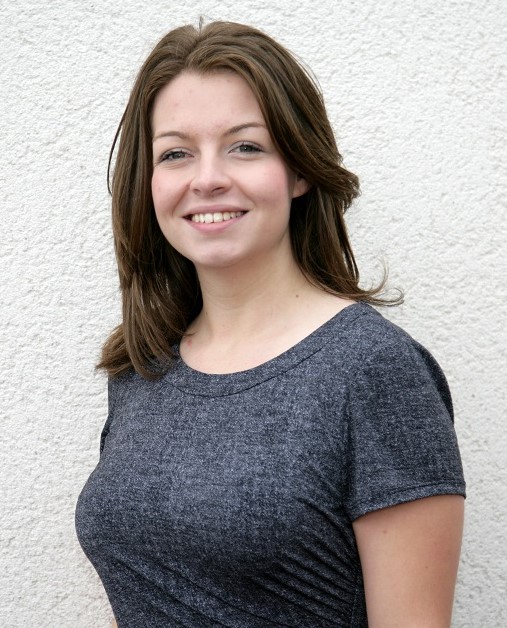 Stephanie Henson is sales and operations director at Six Ticks Limited - a position she has held for more than three years. The company develops CRM systems, websites and mobile apps
EXPLAIN A TYPICAL WEEK IN YOUR WORKING LIFE:
A typical week consists of spinning lots of plates between project management of existing projects, proactive account management to look after our clients, and building relationships to help generate more business via networking, meetings, and general business development tasks!
Every week is different, but I am powered by lots of caffeine, working for lovely clients from a wide range of sectors, and being part of a great team!
WHAT IS THE BIGGEST CHALLENGE FACING YOUR INDUSTRY RIGHT NOW?
I think explaining to people about technology and helping them to understand the gazillion tiny, behind the scenes features that make getting the right website or CRM system so important to a business can be difficult.
People are often bored by, or bamboozled by IT and as a result can be mis-sold products that aren't right for their business. Digital and technology is so important to businesses of all sizes, and time and time again we see people who have been sold the wrong product, or taken short cuts with their IT to save money or just get systems live. Digital and IT is so important, that in the long run this often turns out to be a mistake which costs businesses precious time and money.
We always equate it to owning a great yacht but being landlocked in a desert, or training hard to run a marathon, but then turning up on the day and having to race in trainers that are two sizes too small. Your business website or CRM system needs to fit the environment in which your business operates, and it needs to be able to support your business's day-to-day business operations and needs without wasting resources or holding you back.
We pride ourselves on being a 'jargon-free', approachable IT company, which gets to know its' clients so we can develop the right system for the right client – whether it be a company with hundreds of employees, or a new business just starting out. We design our systems to fit the individual. It's SOOOO important, and getting that message across can be challenging.
AND WHAT ARE THE BIG OPPORTUNITIES?
People now demand that 'Amazon' experience. Seamless, easy and convenient. We can help SME's get to that level of awesome without breaking the bank.
Technology is moving so fast and we believe that SME businesses deserve the same level IT and systems as bigger companies and we have the opportunity to help them to achieve this. We build our own flexible systems which can help SME businesses to achieve their goals, without all the usual headaches of 'IT companies'. It's an exciting time with lots of opportunity!
HOW DO YOU GET THE BEST OUT OF YOUR STAFF?
We have a great team and we really value each individual and the unique skills and experience they bring, which helps Six Ticks to keep ticking all the boxes!
We find that trust and flexibility is key! It's all about give and take. We don't dictate strict working hours - everybody works very hard and therefore we try to show how much we value this by factoring in time for personal development, providing perks like Netflix accounts, and offering flexible working to fit with their lives!
WHAT WAS YOUR LAST MEETING ABOUT, HOW LONG DID IT LAST, AND WAS IT PRODUCTIVE?
It was a team meeting where we introduced our newbie Six Ticks employee Dan Brown to the team during our weekly team catch up. It was an hour long meeting, where we discussed how we all like to drink our tea, and welcomed Dan (who will be launching Six Ticks Chester). We also ran through other important things such as client deliverables, project priorities and workload management for the week. We have a team meeting every week to catch up and plan workloads.
HOW MANY EMAILS DO YOU GET IN A DAY, AND HOW MUCH TIME DO YOU HAVE TO READ THEM?
It varies, I manage a lot of projects/clients so I receive a lot of emails, maybe about 80 – 100 a day. I usually spend a few hours a day responding, and delegating, or actioning emails. While it's useful to call, emails allow us to get the data into our systems and around to the correct members of our team much quicker, so it's worth the effort!
DO YOU ANSWER WORK CALLS OR EMAILS AT HOME? WHAT'S THE RIGHT WORK-LIFE BALANCE?
Yes! Running a business is not just 9 to 5! Depending on the call, we understand that some businesses need a little extra time sometimes. My sneaky tip is whilst I do write responses in the evenings, I schedule them to be sent the next morning so I don't look like a complete work-a-holic! I have this year stopped working weekends because a good work/life balance is important (not that I don't keep a little glance on my emails over the weekend occasionally too!).
HOW DO YOU HOPE YOUR COLLEAGUES WOULD DESCRIBE YOU?
Energetic, hard working, driven, and maybe a bit loopy!
BREXIT – WHAT'S YOUR VIEW OF WHAT IT'S ALL GOING TO MEAN?
It's all very unknown at the moment. I think it will negatively affect a lot of businesses, especially small local businesses which is going to be very sad to see. I just hope we can all pull together and keep the cogs turning and get through all of the uncertainty!
HIGHLIGHTS OR LOWLIGHTS OF YOUR CAREER SO FAR?
The best highlights have to be taking the risky step to say goodbye to the corporate life with all of the benefits to jump into the world of building a company from scratch. It's been a challenging and sometimes very difficult process, but to look at where we are now and seeing the huge benefit and influence we have on our clients is just amazing.
PET HATES?
Ooh, disorganised inboxes! Drives me crazy…
I do also get annoyed when I see companies that are mis-selling IT to clients or just throwing together a website without any thought about how it can drive that business forward. Even when we are creating a basic website, we are always thinking about all parts of the website; the design, the code, and how the data can help the business.
IF YOU COULD GO BACK AND GIVE YOUR YOUNGER SELF SOME WISE ADVICE, WHAT WOULD IT BE?
You can do much more than you think you can, you just need to dream big, work hard, but be patient! Oh, and don't dye your hair blonde, teenage Steff!
HOW DO YOU RELAX AWAY FROM WORK?
A couple of years ago I started running (something I'd never done before), and I was instantly hooked! Unfortunately I picked up an injury which stopped me from running for almost a year, but I am just getting back to fitness again now and recently completed my first 10K since the big injury!
WHAT DO YOU BELIEVE IS SPECIAL ABOUT THE SHROPSHIRE BUSINESS COMMUNITY?
Six Ticks have been in Shropshire now for a few years and I have always felt so welcome and supported by the community. We are members of the Severn Business Network and the Shropshire Chamber, and the events and meetings there are fantastic (despite some very early mornings!). There is so much positivity, support from all the members, and it is great to see businesses coming together to share their skills and experience and collaborate on projects. It's great to be part of, and the local businesses are what makes Shropshire great.
TELL US SOMETHING ABOUT YOU THAT MOST PEOPLE PROBABLY WOULDN'T KNOW.
A few months ago I jumped out of a plane!
YOU CAN TAKE ONE BOOK, ONE FILM AND ONE CD ONTO A DESERT ISLAND – WHAT WOULD THEY BE?
A book on how to build a raft! CD… Guns N' Roses - Use Your Illusion, and the film would be V for Vendetta!
YOUR FIVE DREAM DINNER PARTY GUESTS, DEAD OR ALIVE?
George Carlin, Bill Hicks, Bertrand Russell, Socrates and Rene Descartes!!
WHAT WOULD YOU COOK FOR THEM…?
Can I order takeaway?!