Apprenticeships are always an option
Apprenticeships are always an option, regardless of your age - that's the message from Rachel Williams who found herself stuck in a cycle of frustration and job rejections – but who now says an apprenticeship has given her a new lease of life.
The 27-year-old, a former student of Thomas Adams School in Wem, spent several years trying to get back on her feet after overcoming a number of health issues, including chronic back problems. She developed the problems while working at a fruit and veg store, and after a dis-spiriting cycle of job rejections because of her back condition, she'd almost given up hopes of securing another job.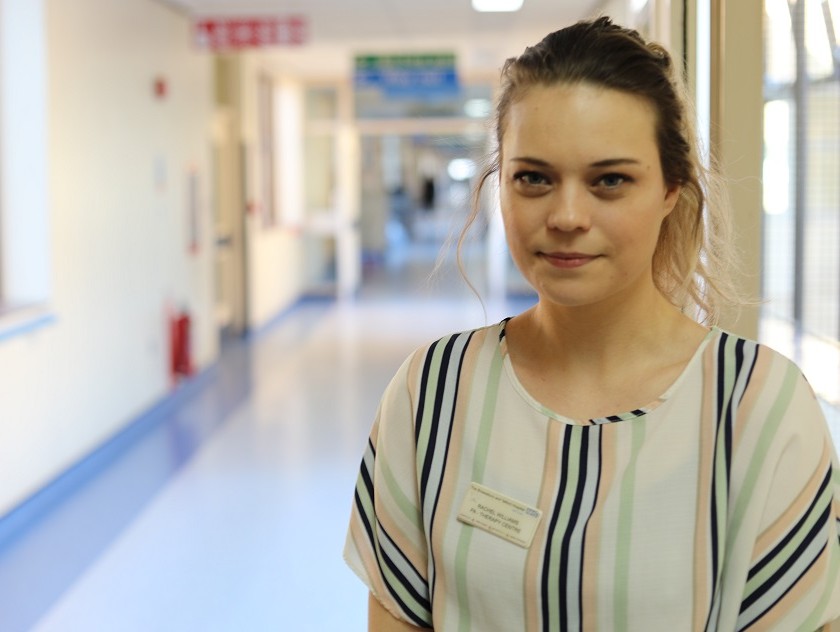 But the breakthrough came when she saw an opportunity to complete a pre-employment 'Get Into' course run by the Prince's Trust at The Shrewsbury and Telford Hospital Trust.
She grabbed it with both hands, and thanks to her enthusiasm was soon offered an invitation to attend an interview for an administration apprentice's position. Rachel secured the job, and has since seen both her career and confidence levels improve, supported by the apprenticeships team at Telford College.
She is now a full time PA to operational managers and co-ordinators in the therapies department at the Shrewsbury and Telford Hospital Trust, and will soon be starting her level three in business administration.
Rachel said: "I spent five years stuck in a rut, but my apprenticeship has truly given me a life. If you're given the opportunity to start an apprenticeship, just do it. Apprenticeships are always an option, regardless of your age."
Rachel's hard work and dedication led to her becoming a finalist in the Prince's Trust Rising Star Awards.
At the end of the 'Get Into' programme, a Prince's Trust colleague or volunteer provides mentoring for up to six months to help people plan their futures.​​​​​​​
She said: "Without the Get Into programme, I'm sure I would never have got the post. I strongly recommend the Get Into programme to anyone looking for a second chance. I don't know where I'd be now if I hadn't done that. It's changed my life into a much happier one."
Pictured: Rachel Williams