New licence for recruitment agency
A Shropshire recruitment agency is sowing the seeds for further success after being awarded a new licence.
DM Recruitment, based in Battlefield, Shrewsbury, has received a licence from the Gangmasters Licensing Authority – allowing it to work with companies in the food sector.
The firm has previously specialised in industrial and commercial recruitment, offering temporary and permanent employment solutions to organisations across Shropshire, Powys and Staffordshire.
It works with firms in the commercial, distribution, manufacturing, recycling, warehouse and waste management industries.
DM Recruitment was set up by Stuart Danks in 2015 and has expanded rapidly – with the move into the food sector a major part of the plan to grow the business further.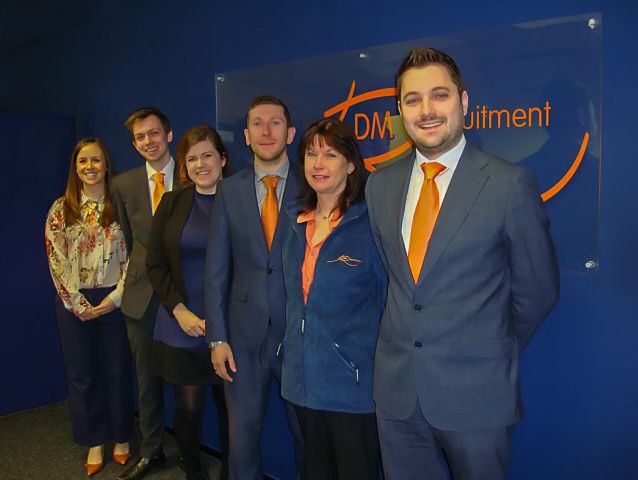 The award of the new licence means the firm can now launch its Fast-Moving Consumable Goods (FMCG) and Hospitality Division – with Stuart already close to signing his first deal with an employer.
Stuart said agencies which wanted to work in the food sector had to have the licence to make sure all rules and regulations are followed to protect the workers.
He added: "It covers anything in the production line which needs to be turned around quickly as it is perishable. It means we can work with everyone from farms to the suppliers of major retailers such as Tesco.
"Companies in the FMCG sector often have a lot of seasonable work because of the nature of their products and they like to work with agencies such as ours because they have peaks and troughs in their workload."
The move into the food sector is part of Stuart's plan to continue to develop his business which has seen 100 per cent growth each year since he launched.
"We really needed to get into the food sector – it is part of our growth plan and gaining this licence helps us to do that," he added.
"We currently have six recruitment consultants at DM Recruitment, and I'm looking to take on two more this year, even three depending on how the business progresses.
"We mainly work in Shropshire and Powys but do have clients in Staffordshire and, if all goes to plan, the aim is to open offices in Stafford and Kidderminster next year."
And Stuart is also keen to stress how DM Recruitment continues to work closely with firms once he has won their business.
"Once we have won a business, we make sure we look after that business and don't just leave it to tick over while we search for other new work."
And he stresses the benefits of using DM Recruitment.
"We do the interview process for firms, make sure all the checks have been done correctly and the person is eligible to work by running it past the Home Office – we almost become a human resource department for the companies so they don't have to worry about it.
"We pay the workers, organise cover in case of sickness, sometimes in the space of a couple of hours, so they can concentrate on their core business."
Picture (from L-R) Judith Danks (facilities manager), Edward Danks (sales consultant), Louise Evans (compliance officer), Patrick O'Grady (sales consultant Sue Danks (account team leader) and Stuart Danks (managing director)