Filtermist invests in skills training
A specialist in industrial air filtration and extraction has launched a £100,000 investment in upskilling all of its staff across the group.
Filtermist, along with sister companies Multi-Fan Systems, Dustcheck and DCS Group, has committed to giving every employee a minimum of 50 hours training every year, a commitment that could total nearly 12,000 hours.
This will include job specific courses, personal development opportunities and access to the recently launched competency workshops that cover Continuous Improvement, Positive Approach and Teamwork, Time Management, Protecting People and Our Environment, Professionalism and Quality and Customer Experience.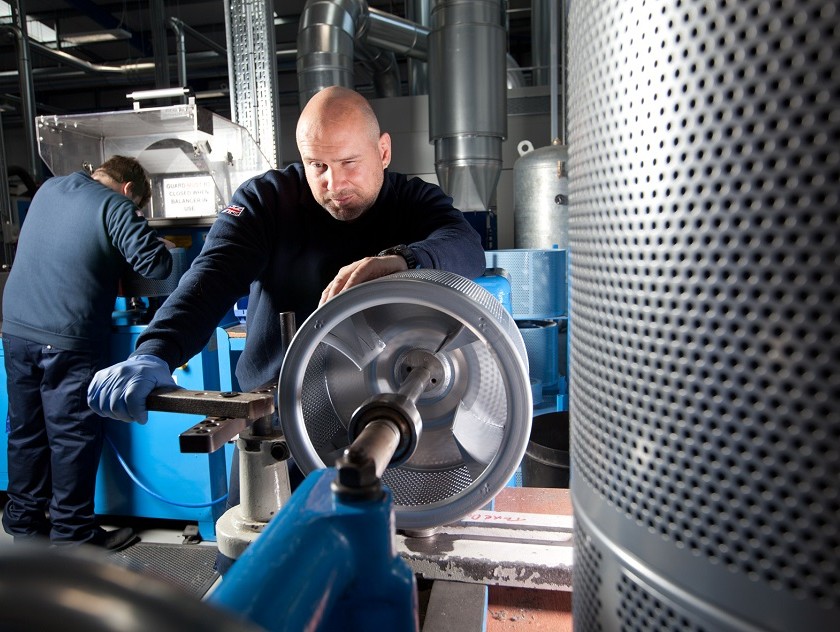 They will also be able to tap into masterclass sessions that will be delivered by senior management and external experts/trainers.
Ensuring its workforce is fully skilled is an important part of the group strategy, which features ambitious targets to increase its presence in key markets, including automotive, aerospace, food, medical and high value engineering.
"Our people are our greatest asset, so it makes perfect sense for us to invest in them, ensuring they are fully trained to the latest industry standards," explained Johanna Morris, director of group HR.
"We have also looked at some key personal development opportunities linked to our company culture, whilst providing funding to help individuals gain specialist qualifications and degrees that will help support their future career development."
The development culture spans across all businesses, with Chris Harper (general manager of Multi-Fan Systems) embarking on a BA in Business Management through the University of Wolverhampton and Lydia Barber (group marketing manager) studying towards the CIM Level 7 Marketing Leadership Programme.
Two apprentices - James Lloyd and Billy Mabbot - recently completed their apprenticeships with the Marches Centre of Manufacturing & Technology (MCMT) and are now full-time Filtermist employees, whilst Brandon Dixon recently achieved his Level 2 NVQ engineering apprenticeship.
Filtermist is part of the Absolent Group which also includes Absolent AB, Avani Environmental International Inc., Bristol T&G International GmbH, Dustcheck Ltd, Multi-Fan Systems Ltd, DCS Limited, Gallito Ltd, Cades Ltd and Ecogate Ltd in its portfolio. Services offered include oil mist, smoke and fume extraction, dust control, VOC abatement, production waste extraction and industrial ventilation.
In the UK, project teams comprising individuals from all Absolent Group companies work together to offer a single source solution for customers looking to benefit from cleaner, safer and more productive working environments.