Consultancy makes industry shortlist
A people productivity consultancy has been shortlisted for a top industry award after winning nearly 50 clients in its first two years of trading.
Thinking Focus, which was co-founded in 2016 by Shropshire-based director Rob Smith, has been announced as a finalist in the Learning Awards, a prestigious celebration of outstanding achievement in workplace learning and development.
The company was among hundreds of entries from organisations across the world, and is vying for the title of Start-Up Learning Provider of the Year alongside five other contenders based both in the UK and abroad.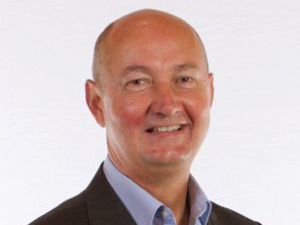 Rob, from Newport, said: "We're delighted to be recognised for our achievements over the last couple of years, which has seen Thinking Focus win 49 new clients, work on assignments in 12 countries and across 21 sectors, and meet, work with and develop well over 2,000 interesting and inspiring people.
"We've also taken on our first employee, produced a book and created a gamified learning product called What Would You Do? which helps develop managers in a way that makes learning stick.
"But what gives us the biggest buzz of all is seeing how our work delivers impact, and hearing our clients report fantastic results."
Thinking Focus work with organisations around the world to unlock productivity, implement change and deliver sustainable results. Using a flexible and practical tools-based approach, combined with their proven psychology-based methodology, they help people to think and work differently, and define a clear and shared vision.
Rob added: "We're so proud that our hard work, innovation and growth has been recognised by these prestigious awards, and would like to thank all those who have helped, inspired and supported us: We couldn't have done it without you."
Pictured: Rob Smith of Thinking Focus