College hydrotherapy pool makes a splash
Shropshire's Derwen College has been shortlisted for a prestigious building award for its innovative new hydrotherapy centre.
The specialist further education college's Bradbury Hydrotherapy Pool has been named as a finalist in the West Midlands LABC Building Excellence Awards 2020. The pool and therapy centre is on the shortlist for Best Public Service or Educational Building award. The winners will be announced on Thursday, September 10, 2020.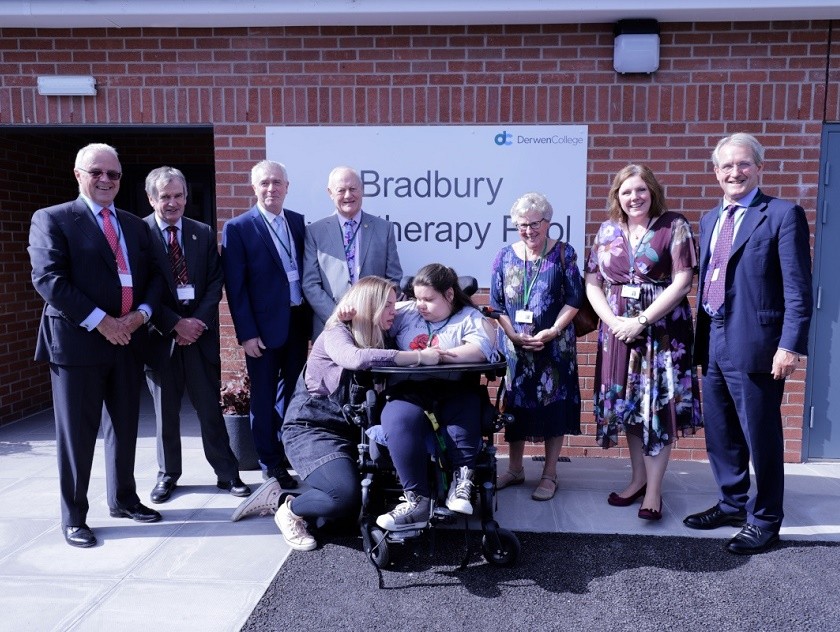 The hydrotherapy pool building was designed by Gareth Edwards of local architectural practice DPA Design and constructed by builders Jones Brothers, in collaboration with the college's therapies team.
Derwen College estates and facilities manager, Paul Lindop said: "We were delighted to be shortlisted in the LABS Building Excellence Awards for the Bradbury Hydrotherapy Pool. The state-of-the-art pool was built to support students in their physiotherapy and sensory needs.
"To create a building that was innovative in design and build, whilst focused on students' and therapists' needs, involved outstanding partnerships between architects, builders and therapists. We are very proud to be recognised for such a prestigious award."
College principal Meryl Green said: "These awards recognise high-quality design and build, and to be shortlisted is testament to the work carried out by a dedicated team who went to great lengths to understand the needs of college and students.
"The hydrotherapy pool has benefitted from generous donations from many community groups and leading grant makers including The Bradbury foundation, St James's Place Charitable Foundation and Garfield Weston Foundation."
Awards events co-ordinator Jodie Nash said that organisers were determined to recognise the finalists virtually.
"Competition has been stronger than ever this year and being shortlisted is a great accomplishment. Our judges have seen a number of fantastic projects and we believe it's still important to celebrate the projects completed throughout our regions, so we've made the decision to celebrate our award winners digitally for 2020."