Two 'home wins' for graduate Zara
Gymnast and coach Zara Morris has graduated from University Centre Shrewsbury with two 'home wins' – a First Class Honours Degree and a job helping to improve the lives of people across Shropshire through sport and physical activity.
Undergraduate sport management student Zara has already embarked on her role as a graduate trainee at Energize Shropshire, Telford & Wrekin (STW), the county sports partnership and a local charity, where she worked as an intern during her studies.
She said: "I'm really excited that I have completed my degree and am able to start working in my new role at Energize STW. I put in a lot of work and effort to achieve my result and I'm proud that I have been able to show that the hard work was worth it."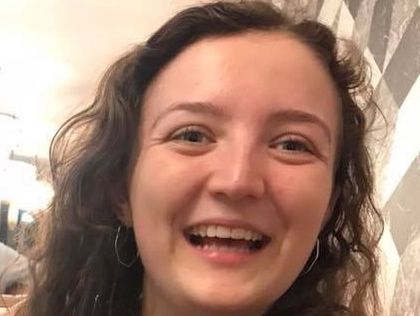 Zara says she's learned a lot and gained a range of skills since making the decision to study at UCS – a choice that she explains came naturally.
"I wasn't sure about where to go to university, so had a year away from studying. During this year I started to notice some promotion of new undergraduate courses at UCS and after further research, I decided I would apply. I didn't want to go to a big city, or move away, and the idea of being part of something completely new, in my home town, was exciting.
"The course was ideal. I have been involved in sport for as long as I can remember; I spent many years training as a gymnast before moving on to coaching. The more I coached, the more I became interested in the business and management aspect of sport. After being given more information about the course at an Open Day, I knew that this would be something I would be interested in - there were so many different areas of sport management to study. Because of this the course was engaging and innovative throughout my three years at UCS.
"I've met so many amazing people at UCS, which makes it harder to leave. Luckily, my new job is based at UCS, so I still have the opportunity to see everyone and, with my new work role, will be assisting with a few lectures, allowing me to continue some involvement in the sport management programme.
"It is an exciting, dynamic role, in which I will be involved with event organisation and will take the lead in working with volunteers and growing our volunteer programme. I am hoping to excel in my role at Energize STW and begin to put areas of what I have learned throughout my degree into practice."
Pictured: Zara Morris