On tee for county motor dealers
A Shropshire motor dealer has sponsored the county's ladies golf first team thanks to the company chairman's links to the game.
Furrows, which has dealerships in Telford, Shrewsbury and Oswestry, has sponsored the team's waterproof jackets – not that they've needed them much so far this summer! The deal came about after the team captain, Anne Weetman, contacted Furrows chairman Nic Coward, who is also the first independent chairman of England Golf.
Anne said: "We play in the Midland North County Week competition each year, and last year's event was a very wet week, so we wanted to be prepared by having some waterproof jackets with us.
"So I contacted Nic, who very kindly agreed to sponsor our jackets – but of course with this year's heatwave, we haven't used them yet. I'm sure they will come in handy over the coming months."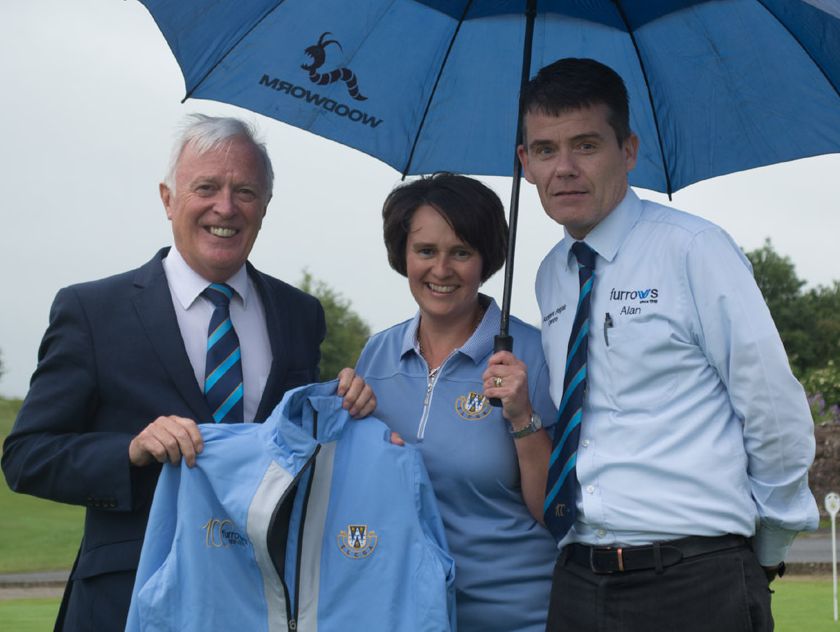 As well as the Shropshire team, other counties taking part were Staffordshire, Leicestershire and Rutland, Derbyshire, Lincolnshire and Nottinghamshire. The competition was held at Notts Golf Club at Hollinwell, which is in the top 100 courses in the UK, and which was also the host of the final qualifying round for this year's British Open.
"We had one match win against Leicestershire, but we lost the other matches – although two went down to the last hole and we lost by just a handful of shots."
Nic Coward said: "We're delighted to be supporting the ladies' team, and it's great for our company to be involved with the game of golf at grass roots level. We're celebrating our centenary at Furrows this year, and we have a proud history of supporting local teams and organisations throughout the years, so it's fantastic to be able to continue that tradition."
Furrows also has a long-standing connection with golf in Shropshire from club events to sponsoring Ian Woosnam who became US Masters champion.
Pictured: Furrows joint managing director Russ Smith (left) and Accident Repair Centre Manager Alan Clavin (right) present the jackets to Anne Weetman, Shropshire County Captain