Doors open at new bar
Commercial property landlords have secured a 15-year let on a prominently located unit which has re-opened as a bar in Frankwell, Shrewsbury.
Legal support for the landlords was provided by Charlotte Nutting, an Associate in FBC Manby Bowdler's Shrewsbury-based Commercial Property team and a specialist in the leisure and hospitality sector.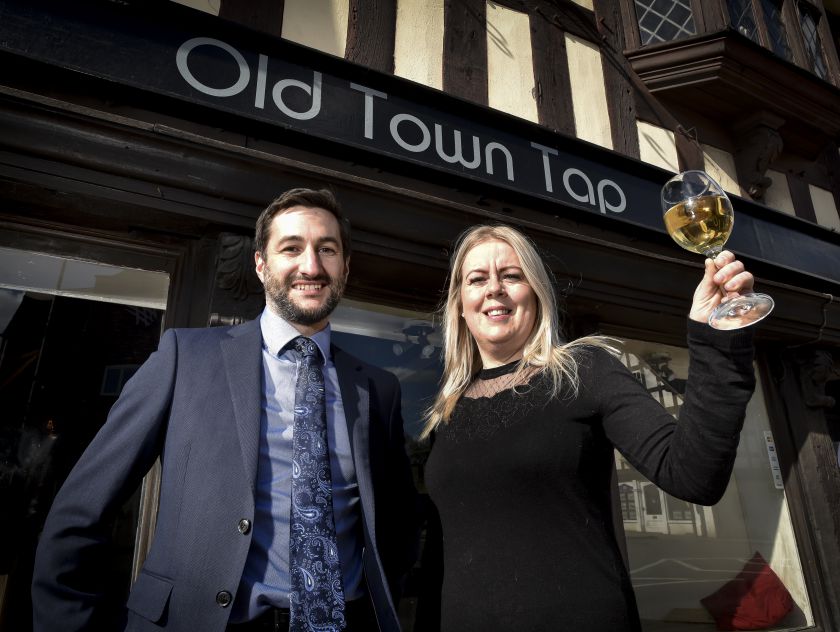 The period building at 127 Frankwell, which until recently was the Junk and Disorderly furniture shop, has been in Simon and Anthony Price's family for many years, and is one of several properties they own in the area. It came to the market at the end of 2017 with the search for a new tenant handled by Alessio Dyfnallt of Cooper Green Pooks.
Landlord, Simon Price, said: "The Frankwell area of Shrewsbury offers a genuinely unique mix of historical and quirky buildings and is increasingly sought after as a location for new leisure and hospitality businesses.
"We were confident we could let this site relatively easily, but a change of tenant is a time of relative uncertainty. The support of Charlotte at FBC Manby Bowdler and Alessio at Cooper Green Pooks though meant this was a positive experience.
"Our family has worked with the commercial property team at FBC Manby Bowdler for over 20 years. This is because they take a no-nonsense approach to each new lease and lease renewal, and provide timely updates."
Charlotte Nutting said: "The Price family have trusted FBC Manby Bowdler with their commercial property needs for many years, and it's always a pleasure to see one of their properties given a new lease of life.
"The transformation of 127 Frankwell in to The Old Town Tap is a timely development for us as we have launched a dedicated team to provide a full range of legal services to the leisure and hospitality sector in response to increased levels of activity in this area."
Pictured: Alessio Dyfnallt, Cooper Green Pooks & Charlotte Nutting, FBC Manby Bowdler