Sight-seeing day out is a challenge
Colleagues from a Shropshire insurance firm are set to take a tour of London's most famous landmarks – but it's not going to be an easy day out.
The trio from Henshalls Insurance Brokers in Newport and Shrewsbury will be taking part in next year's London Landmarks half marathon on March 29, 2020, to raise cash for Tommy's Charity.
The route showcases the city's most iconic landmarks including Big Ben, St Paul's Cathedral, Nelson's Column, the Gherkin, the Shard, the Tower of London and the London Eye.
Henshalls director Bryan Cutter, his sister Sarah Lincoln, and Elsa Mackay are all based at the Henshalls head office in Newport, and they'll be putting themselves to the test in a bid to bring in as many donations as possible.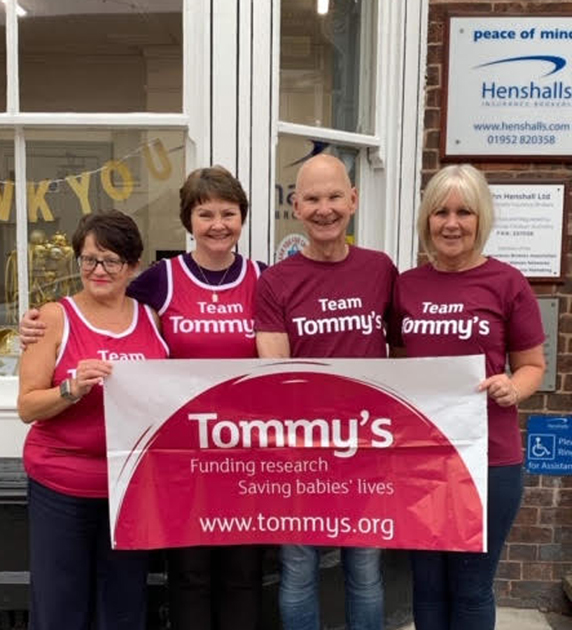 Bryan is a run leader with Lawley Running Club, and his motivation has encouraged Sarah to take up running.
Sarah said: "Last summer, both work friends and colleagues from Henshalls joined our family as we all took part in a Parkrun together shortly before Bryan had major surgery following his cancer diagnosis. After that, Bryan suggested I sign up for a Couch to 5k course and I haven't looked back since – it's without doubt the best thing I have done.
"And that's why we're running next year's London Landmarks Half Marathon with Elsa who is also a keen runner. It's a very special race and I was lucky enough to run it with Bryan and his wife, Alison, our sister, nephew and running club friends last year.
"We're looking forward to running it again in 2020, with more family and friends also taking part, so it's something we're very excited to be part of."
The intrepid trio will be raising money for Tommy's Charity, with the aim of raising as much as they can to help them continue their vital work in researching baby loss and supporting families who experience the tragedy of miscarriage, still or premature births.
If you'd like to support their efforts, visit: https://www.justgiving.com/Bryan-Cutter2?utm_source=Sharethis&utm_medium=fundraisingpage&utm_content=Bryan-Cutter2&utm_campaign=pfp-email&utm_term=dVejbMBrg
Pictured: From left, Elsa Mackay, Sarah Lincoln, Bryan and Alison Cutter prepare for their London Landmarks half marathon challenge