Social enterprise conference is a big success
An inaugural conference to celebrate social enterprises across Shropshire has been deemed a huge success by organisers.
Over 60 people attended the event at University Centre Shrewsbury and across other locations in the county over two days.
Directors of community interest company (CIC) Partners for Social Enterprise Jean Jarvis MBE, who runs Fuse CIC based in Ludlow, and Nicky Kent, who runs Chirbury-based Social Heart CIC, co-hosted the event with Social Enterprise UK.
Nicky said: "We had a huge amount of support to put on this event and all those involved did a wonderful job to ensure it ran smoothly.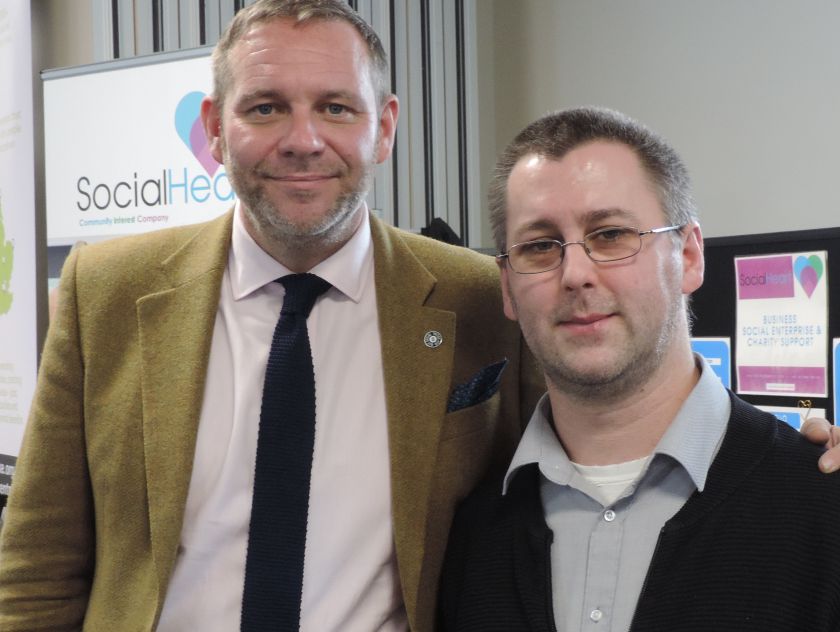 "We are very grateful to everyone who donated money, time and equipment and are pleased with the feedback we received - people said it was an interesting and informative event."
The conference was sponsored by Shropshire Council, Telford & Wrekin Council, Wellington-based Landau, Whittingham Riddell Accountants from Shrewsbury business park, Henshalls Insurance and CIC's Social Heart, Fuse, Cedar and Wyldwoods.
Mid-Counties Cooperative supplied lunch and there were tours of CIC's Telford's Exotic Zoo and Recharge Telford in Brookside.
A dinner took place at The Pheasant Inn, Neenton, hosted by Peter Holbrook, CEO of Social Enterprise UK, and the final day saw guest speakers, workshops and exhibitions take place at Guildhall, a venue supplied for free by University Centre Shrewsbury.
"The extensive list of guest speakers was a big draw for a lot of those who attended," Jean said. "Our workshops on measuring social impact and collaborative working were very interesting too and we hope people will think about the way we can all work together more in the future.
"It certainly highlighted just how much can be done between social enterprises and private companies - a particular highlight was to hear from Andy Craddock, who Fuse CIC has been working with.
"He has been unemployed since January and despite health problems and physical disabilities, Andy gave a heartfelt speech about his struggle and how he is now setting up a social enterprise business called TechWithNoLimits to pass on his IT knowledge, skills and expertise to others in need. This was a wonderful moment for Andy."
The conference was also a way to celebrate Shropshire and Telford & Wrekin being awarded Social Enterprise Place status - a national award recognise the area as a hotspot of social enterprise.
Social Enterprises are businesses with a social or environmental mission and over the last 10 years many social enterprises which have had an impact around the country have started in Shropshire, including FUSE CIC, Social Heart CIC, Fordhall Farm in Market Drayton and Designs in Mind, based in Oswestry.
Picture: Chief executive Peter Holbrook with Andy Craddock