Supermodel teams up with Shropshire company
International supermodel Jodie Kidd has teamed up with Shropshire-based luxury lifestyle brand, Englana, to showcase their latest exclusive range.
Famed for championing British-made, sustainable products , Jodie believes in the brand's ethos; sourcing UK suppliers and materials, while supporting British craftsmanship to create elegant, stylish and long-lasting pieces.
Announcing the partnership at The Ivy Soho Brasserie, Jodie modelled the brand's exclusive new ranges, The Mono, a deep onyx, and The Victory, a rich tan – both hand-crafted from the finest English, aniline leather. Each luxurious collection comprises of an impressive range including tote bags, blanket bags, boot bags and purses.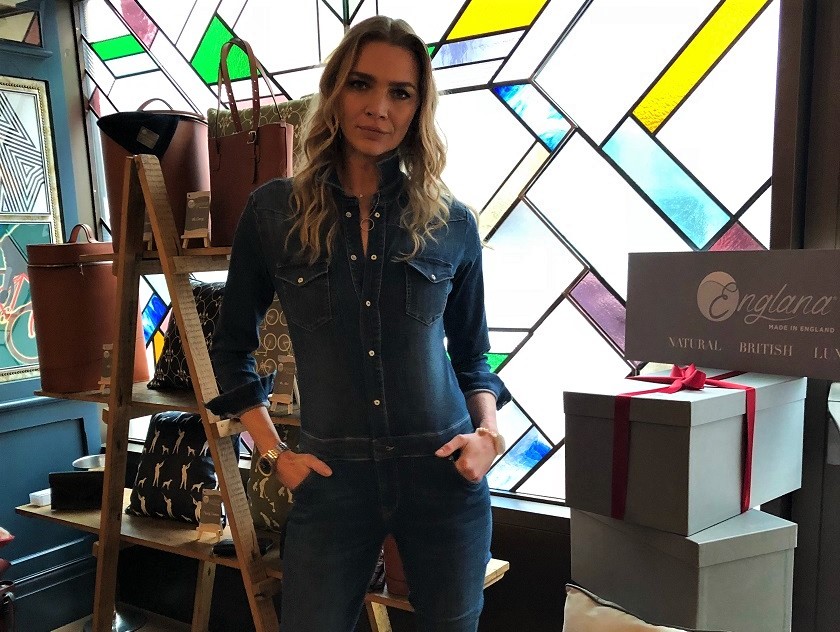 Jodie commented, "Englana's stunning collections are inspired by the Shropshire landscape; I'm a country girl at heart, and love the rich connections this brand has to nature and the British countryside. In each and every item, you can see the love and attention to detail that has lavishly gone into creating the beautifully crafted items."
The brand also has a full customisation service, offering Englana customers the opportunity to choose their own colour finish for a truly bespoke purchase.
Jodie is currently working with the brand to create a collection in her own colour choice, selecting a rich maroon shade for the leather, with vibrant teal stitching.
Englana co-founder, Helen Gutteridge explains, "We are delighted to welcome Jodie on board; her ongoing support for sustainable, British products is a passion we both share and is instrumental in everything we do.
"Through Englana we want to create beautiful, luxurious products made from the highest quality materials that age gracefully and stand the test of time. We feel incredibly proud that we have created a brand synonymous with stylish design that celebrates our English heritage."