Expansion for home entertainments store
An independent Shrewsbury store has announced a major expansion.
Acoustic Boutique, which specialises in home entertainment systems, has moved to larger premises in the town centre.
The business, formerly based in Shrewsbury's Square, has merged with Bang & Olufsen in the High Street in order to offer customers an enhanced shopping experience.
"With new, larger premises, we can now offer a wider range of audio visual products and other complementary home furnishings and accessories," said David Whittaker of Acoustic Boutique, founded two years ago.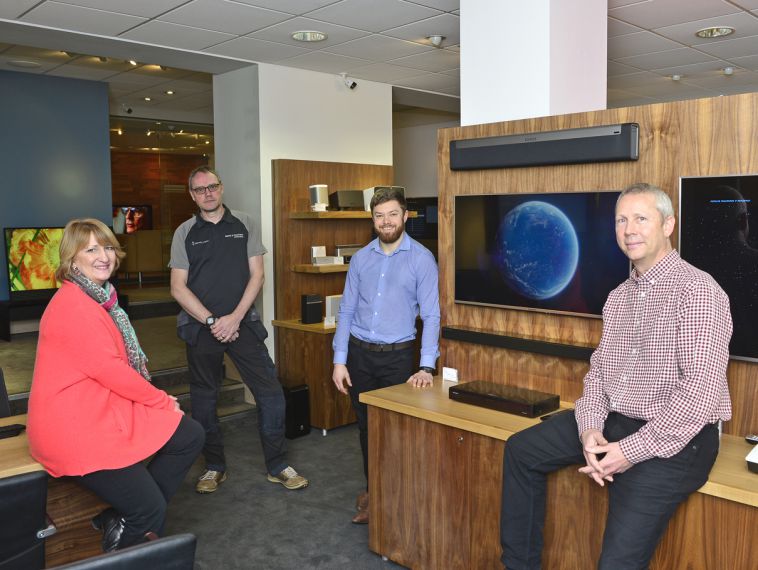 "This is an exciting move and we have already received an amazing response from existing clients and new customers. Our first week in business here has been exceptionally busy, with people flocking through the doors."
David said that Acoustic Boutique now featured premium brands such as Bang & Olufsen, Loewe, Bose, Ruark and Sonos, as well as televisions from Panasonic and Picture Frame televisions – an TV which is a mirror or a piece of artwork when turned off.
"We specialise in all forms of audio visual products, including headphones, Bluetooth speakers, cinema systems and surround sound systems and the team can also offer advice on lighting and electronic or battery controlled window blinds.
"In addition, we have also joined forces with an independent furniture store," he said.
Pictured from left, the new Acoustic Boutique team, Tina Boyle, Richard Terry, David Whittaker and Roger Boyle.