Ironbridge hotel getting £200k refurb
A historic World Heritage Site hotel is undergoing a phased refurbishment as part of a £200,000 investment.
The Best Western Valley Hotel in Ironbridge is undergoing a refurbishment with the reception area being the first area to be completed.
The hotel revamp is due to take six to 12 months.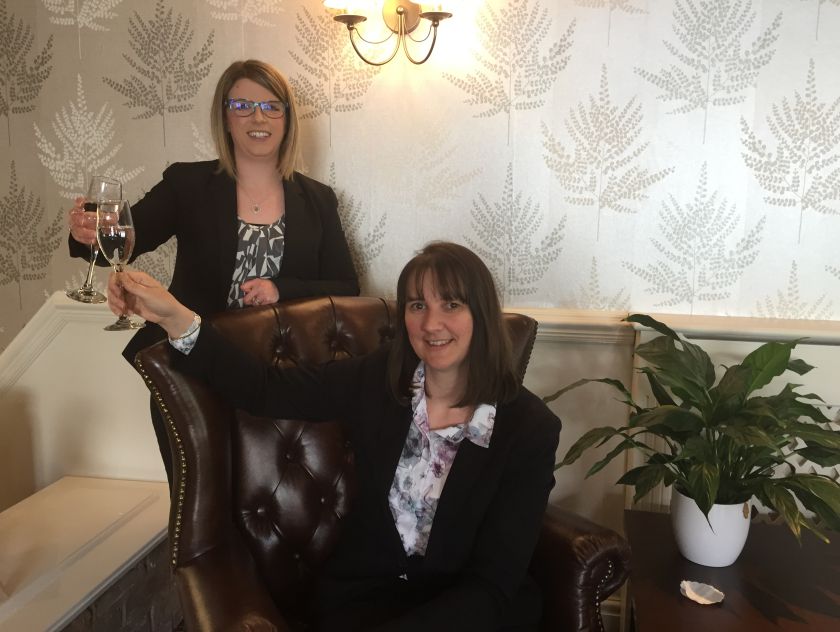 Each part of the hotel will be re-decorated separately to ensure no disruption for guests, with the reception being the first to be unveiled to visitors last week.
Designers are currently planning how the Jackfield Room will look as part of the second phase of the redevelopment, with the bar the third area to be focused on and the Severn Suite decorated last.
Jo Boddison, general manager, said: "Our new owners who took over the hotel last year and wanted to give the reception a modern, bright and stylish twist while keeping the warm welcoming atmosphere which has greeted guests at the hotel over the years.
"We know hundreds of people visit our hotel, or book their wedding here, because of its location in a beautiful World Heritage Site and the fact the building itself oozes charm and character.
"The owners didn't want to come in and make massive changes because it's very important for them to retain the charm of the hotel, but they did want to add in new stylish furniture which will offer a contemporary twist we know our guests will love."
Lisa Snape, sales and marketing manager, said: "We are all looking forward to a very exciting 12 months where the hotel will be improved in a subtle way - it is great the new owners want to invest and improve wherever possible.
"We have involved the team in the design and selection process as it is important that we all agree on the theme and the colours.
"We are very much looking forward to the re-design taking place. I would urge anyone looking at 2019 weddings and events to book their tours now as dates are booking up fast."
Anyone who has a booking with The Valley is invited to come and have a look round at any time during the work, with those hoping to book in the future invited to have a full tour which will include full details of the phased investment.
Picture: Melissa Jordon, receptionist, celebrates the new reception with Best Western Valley Hotel general manager Jo Boddison.