Work starts on Ludlow park
Work has begun on a £200,000 caravan holiday home park on the edge of Ludlow.
Morris Leisure is developing the new park for 36 caravan holiday homes alongside its successful Ludlow Touring Park, which has 135 pitches on a 20-acre site alongside the River Teme. First-phase work is expected to be completed next spring and will see 20 pitches created.
The touring park, an affiliated site of The Caravan Club, which opened in May 2012, and is one of six parks in Shropshire and North Wales owned by Morris Leisure based in Shrewsbury.
"We are delighted to report that our bookings at Ludlow Touring Park are increasing every year, mostly through personal recommendations and repeat business," said Edward Goddard, Morris Leisure's managing director. "We have many regular customers who return and bring friends with them.
"It's great to be able to develop a caravan holiday home park alongside the touring park and we now feel the time is right to press ahead with the work to bring even more sustainable tourism to Ludlow, which is already a very popular destination.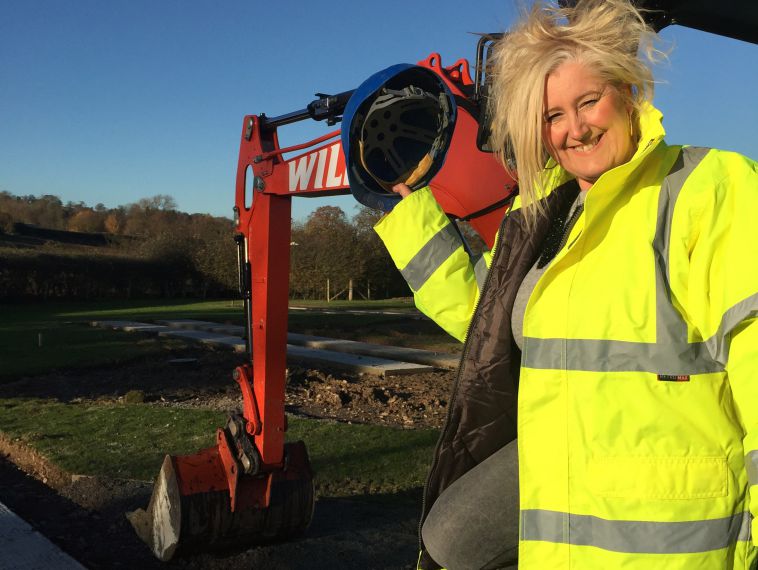 "We believe the new park is going to further enhance the local tourism offer and generate extra income for Ludlow and the surrounding area, which has got to be good news for the local economy.
"People who love visiting the area will have an opportunity to own a holiday home in Ludlow and we hope many of the touring caravan and motorhome owners who regularly stay on our park will be encouraged to invest.
"We are immensely grateful for the tremendous support that we have received from customers, councillors and the local community since we opened the touring park and hope the holiday home park will be equally successful."
Picture: Ludlow Touring Park manager Karen Price supervises the start of work on the new holiday home park.