Women urged to give engineering a go
Any women thinking about a career in engineering are being urged by a Shropshire-based broadband engineer to 'just go for it!'.
The call from Natalie Jamieson, aged 28, coincides with today's Women in Engineering Day.
Natalie, pictured, joined Openreach – the network company which is part of BT Group – around four years ago.
She said: "I was attracted to the job because it involves working outside and I'm doing something different every day."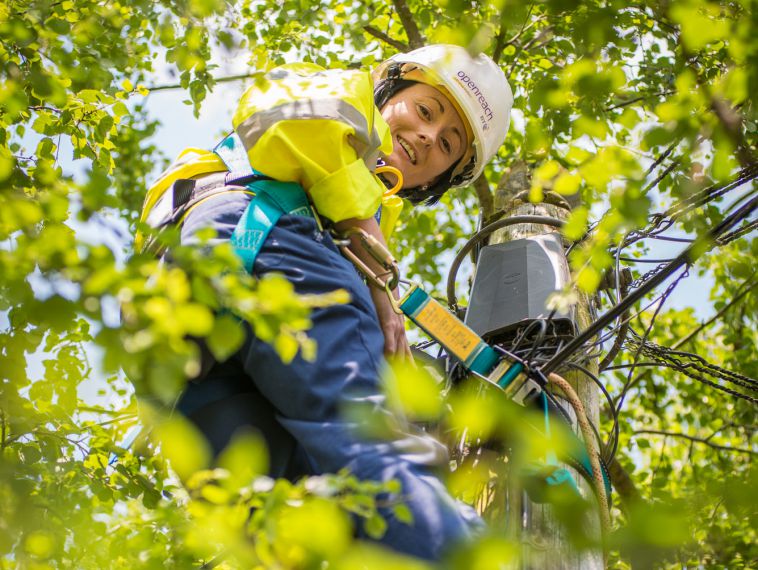 Natalie is part of the team of engineers rolling out superfast fibre broadband across Shropshire, Herefordshire and mid-Wales.
She added: "Any women who are thinking about a job in engineering should just go for it.
"Having worked in the Army for six years before joining Openreach, I don't mind the fact that it tends to be a male-dominated area of work – everyone's treated the same and my male colleagues are very supportive.
"Some customers do look a bit surprised sometimes when I turn up to install a service or fix a fault, but most are very welcoming."
Women in Engineering Day is organised by the Women's Engineering Society to raise the profile of women in engineering and highlight amazing careers in engineering and technical roles for girls.
At BT Group these include frontline engineering, keeping people connected; switch and transmission roles to keep our networks running; heat and energy engineering; mechanics; software engineering and many other technical roles.