New cashback scheme is launched for SMEs
A new cashback scheme for term loans to eligible SME borrowers has been launched in the UK.
Supported by a £450m ENABLE guarantee from the British Business Bank, the scheme from Barclays Corporate Banking is the largest of its kind to launch in the UK.
The British Business Bank's ENABLE Guarantee programme helps banks to increase their lending to smaller businesses by reducing the amount of capital required to be held against such lending.
One of the key benefits of the ENABLE programme for customers is that Barclays will offer qualifying SMEs cashback on eligible lending, with the intention of supporting SME growth in the UK.
Through this scheme, £450m has been made available to enable more SME term lending which meets the eligibility criteria, with companies benefiting from 0.25% cashback on eligible loans.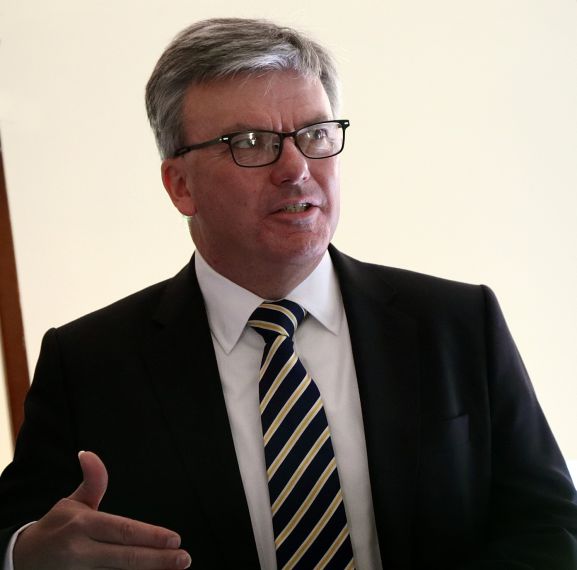 Businesses with up to 250 employees and a turnover of up to £43m are eligible to apply.
John Pitchford (pictured), Head of Corporate Banking for Barclays in Shropshire, said: "This funding announcement from Barclays further demonstrates our commitment to businesses across Shropshire and the UK who represent the core of our economy.
"As one of the initiatives from Barclays' £14bn lending fund in support of SMEs, we're offering practical and attractive ways for firms to access the capital they need to help them grow and prosper and at the same time, we have been able to further strengthen our partnership with the British Business Bank.
"We already have a number of applications in the pipeline and are looking forward to announcing the first drawdown shortly."
Keith Morgan, CEO, British Business Bank, said: "Term loans are an essential part of the finance landscape for smaller UK businesses, enabling them to make larger longer-term purchases of business assets such as computers, plant and machinery, and vehicles. We are pleased to be working with Barclays to help businesses access the finance they need to grow and thrive."
Small Business Minister Kelly Tolhurst, added: "This is a fantastic initiative from Barclays and the British Business Bank. I would encourage other lenders to take advantage of the guarantees for lending on offer from the government-owned British Business Bank, so we can work together to help our brilliant businesses unleash their potential."