Telford earmarked for foreign investement drive
Two investment locations in the Marches have been announced as part of a new drive to attract foreign investment into the UK.
International Trade Secretary Dr Liam Fox has announced a "bold and ambitious" programme of 68 investment projects worth more than £30 billion to overseas investors, including sites in Telford and Hereford
The Telford site – known as the Telford Investment Cluster - is a £105m industrial opportunity on 50 hectares of prime development land, and part of the region's Advanced Manufacturing and Innovation Corridor. The sites available for purchase provide the ability to deliver a mixture of industrial units to meet demand from national and international firms in a highly skilled employment location.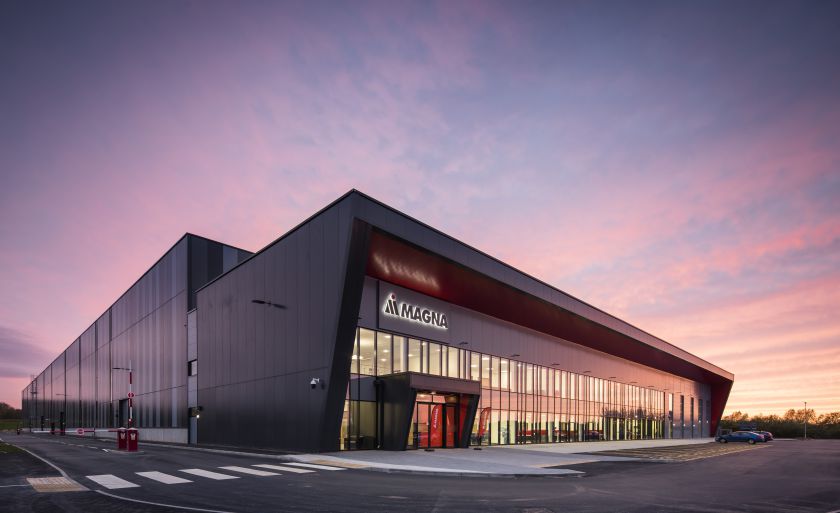 Dr Fox, speaking at a meeting of the Board of Trade in Stirling, also extended the highly successful High Potential Opportunities scheme, piloted in Telford's agri-tech sector as well as Doncaster's rail industry and Greater Manchester's lightweight materials sector, to new industries and parts of the UK.
He said: "This is a bold and ambitious programme, building on the UK's position as the leading destination for foreign investment in Europe through the government's modern Industrial Strategy, helping to build a Britain fit for the future.
"The High Potential Opportunities scheme will deliver growth where it is most needed, ensuring that the benefits of global investment are felt in every part of the country.
"And with more than £30 billion worth of new opportunities, my international economic department's overseas network is working hard to attract top investors to the UK.
In Hereford, the £105m Skylon North Magazine and Skylon South are the premier development locations on the Enterprise Zone, conducive to larger scale commercial development opportunities for investors, with particular interest in defence, security and advanced manufacturing.
The locations were also part of the Department for International Trade's Midlands Engine Pitchbook which was revealed to potential investors at global expo MIPIM in Cannes earlier this year.
DIT works directly with companies in 177 cities in 108 countries around the world. Last year, DIT helped attract 2,265 investment projects which created or safeguarded 108,000 jobs in the UK.
The 68 projects worth more than £30 billion, with more to be added over the coming months, will also be promoted through a revamped online one stop shop for potential investors: invest.great.gov.uk.
Carolyn Fairbairn, CBI Director-General, said: "The UK has a strong standing when it comes to attracting investment to these shores. That investment leads to real, tangible benefits for people and communities – more jobs, prosperity and choice.
"The International Trade Department's drive to attract billions of pounds worth of investment to projects in each corner of the country is warmly welcomed by firms.
"The new online catalogue of British projects for global investors to find and research will also be a vital tool to attracting even more capital to the UK, enabling the benefits of free trade and investment to flow into our communities."
Caption: Magna Cosma on T54, part of the Telford Investment Cluster