Industry experts needed to meet apprentice rush
Ten new jobs are being created at a leading independent training provider, as it looks to increase the number of apprentices it is training by 20%.
In-Comm Training, which operates Technical Academies in Bridgnorth, Shrewsbury and Aldridge, is looking to recruit a number of tutors, lecturers and assessors to help it meet demand from engineering and manufacturing firms seeking to develop the engineers of the future and to improve the skills of existing staff.
The positions cover mechanical engineering, electrical, health and safety and fork lift truck, with each candidate expected to be experienced in their chosen field so they can pass on valuable industry knowledge to learners.
"2018 is set to be a major year for the business, with the number of apprentices we can train rising to 650 and the number of upskilling opportunities we are expected to deliver to more than 2000," explained Bekki Phillips, joint managing director of In-Comm Training.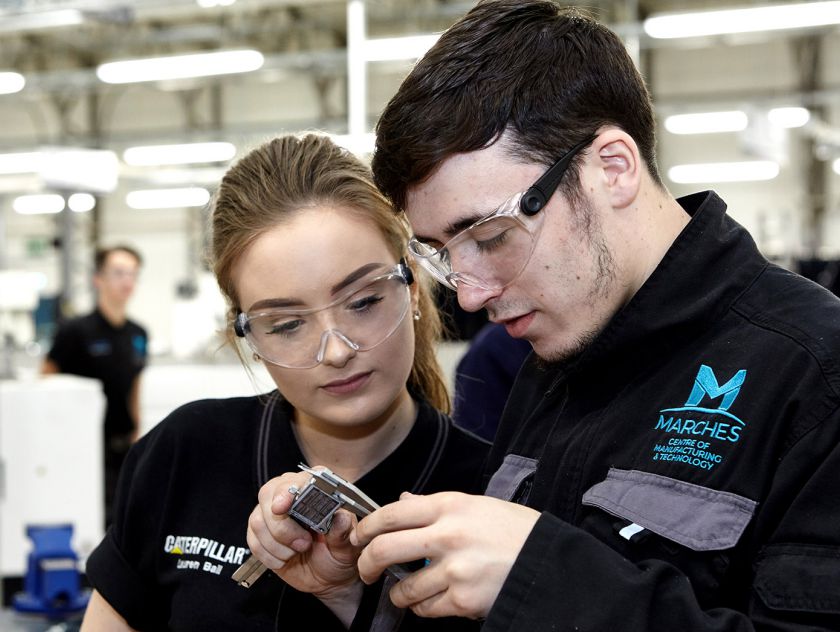 "After the recent £7.5m investment in our centres in Aldridge and Bridgnorth, now is the time to make sure the academies are being fully utilised and we've had a great reaction from local businesses keen to make the best use of the facilities and our technology.
"In order to make sure we can cope with demand, we now need to increase our team of tutors/assessors and lecturers by 25% and that means recruiting ten new members of staff.
"Lots of industry expertise is crucial as we want our learners to benefit from people who have 'been there and done it' and can make the training as relevant as possible. It's an approach that seems to be working, with 86% of our apprentices going on to secure their qualifications compared with a national average of just 68%."
In-Comm Training, which is the only independent training provider in the West Midlands with an Ofsted 'Outstanding' rating, currently offers more than 40 different trailblazer apprenticeships, covering anything from mechanical engineering and machining to toolmaker and mechatronics maintenance.