Shropshire Business named Midlands Magazine of the Year
Shropshire Business has been named Midlands Magazine of the Year.
Editor Carl Jones collected the trophy on behalf of the team at the 2018 awards ceremony, held in front of journalists from across the region at Edgbaston Stadium in Birmingham.
It comes just over two years since the magazine was launched, and follows a 'highly commended' accolade in the same competition last year.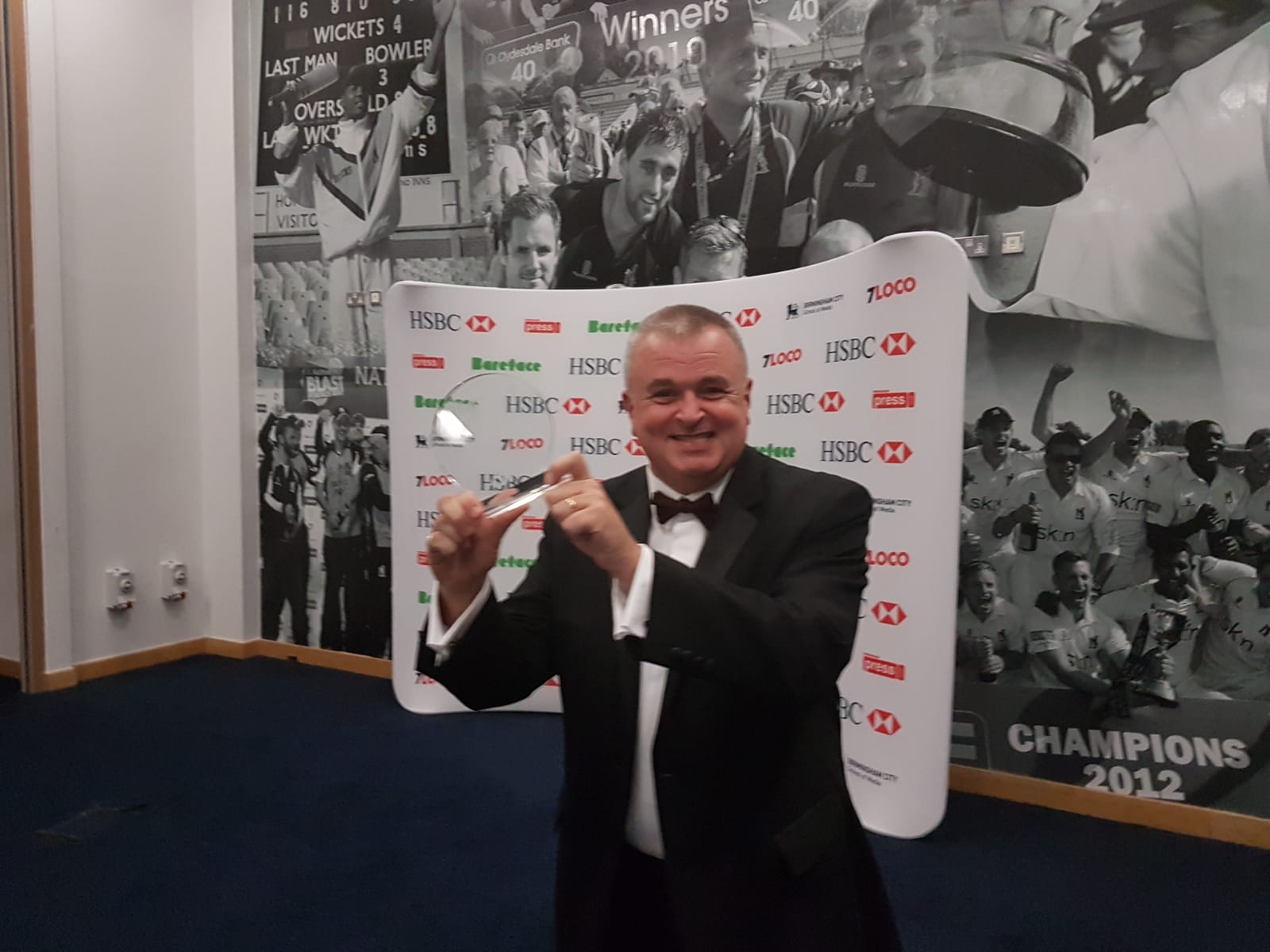 Carl said: "We've got a fantastic team of experienced and enthusiastic journalists and media professionals working at Shropshire Business, and this is just deserts for everyone's hard work.
"It's extra special that the winners were chosen by some of the most experienced people in the media industry, who picked our publication ahead of many more established magazines across both the west and east Midlands.
"Our mission is simple – to celebrate the wonderful businesses doing amazing things in Shropshire, and to lift the lid on some incredible stories about the companies, and their people.
"We'd like to say a big thank-you to everyone who has supported us since our launch, from our loyal advertisers to the team of columnists, and everyone else who helps us to keep our finger on the pulse of the local economy."
The awards, sponsored by HSBC UK, Birmingham City University and creative agency Bareface, were organised by Birmingham Press Club. Hosts for the evening were ITV Central presenter Bob Warman and Llewela Bailey from the BBC.
The judges said: "Many of the lifestyle magazines were so heavy on adverts – in some cases, they were far more glossy than the content that it was difficult to find anything to read! Shropshire Business had targeted content – a creditable mix of hard news, interviews and background information."
Chairman of the judging panel, Laurie Upshon, added: "What came through, when we were judging entries, was the great diversity of style and content, reflecting the special – and unique – characteristics of the different cities, towns and villages in our patch."