Prestigious awards for housing schemes
A Telford-based builder and a hugely-experienced construction expert have scooped honours at one of the building industry's most prestigious awards ceremonies.
M&S Taylor, of St Georges in Telford, was named best local builder or traditional craftsperson at the LABC West Midlands Building Excellence Awards for a three-bedroom home in Newport.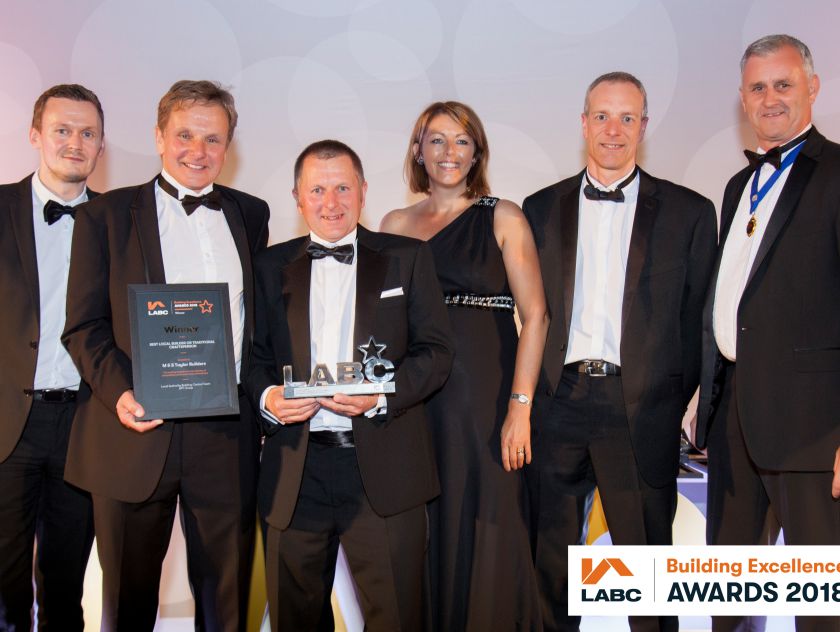 Shropshire-based Dave Fletcher, of Morris Property, was named construction professional of the year for non-residential schemes for his work on a 67,500ft² factory at Hortonwood West industrial estate in Telford.
Meanwhile Keepmoat Homes' development of 79 homes at Frome Way in Donnington Wood, was highly commended in the best new large housing development category.
All the schemes had been nominated by innovative Telford commercial planning and development consultancy apT, who worked alongside the winners on each of the developments.
Siobhan Martin, apT's Commercial and Business Support Manager, said they were delighted with the success of the schemes.
"These awards are well-deserved recognition for some of the outstanding work which has gone into each of these developments. We could not be more thrilled for all our award winners. The LABC awards recognise the very best working practices and partnerships in the construction industry, so to achieve this level of success is something everybody involved in these schemes can be very proud of."
Family builder M&S Taylor, of St Georges in Telford, was praised for the quality of work on the Newport home, which won praise from both the homeowners and neighbours.
Dave Fletcher has over 30 years' experience as a site manager and scooped his award for his work on a new factory for pet accessory and treat company Rosewood Pet Products.
Judges found that he ensured the client's needs were met as well as working very effectively with Local Authority Building Control to not only comply with the building regulations but undertake good building practice overall.
apT is the Midlands' first public sector commercial planning, development and environmental consultancy, specialising in professional help and guidance for planning, highway design and building regulations.
Pictured: M&S Taylor receive their award with Siobhan Martin at the event