New networking group is up and running
A new networking group in Bridgnorth enjoyed a successful launch, with a wide range of business people attending.
The Bridgnorth is Business event attracted 34 representatives to its initial breakfast meeting, held at the Woodberry Inn.
The four businesswomen behind the initiative said they were delighted with the response to the launch.
"Bridgnorth is a fantastic place to live and work in and we are excited to have created this new group, which is designed to enable networking within the town in a relaxed setting," said Rachel Wood, a director of Terry Jones Solicitors.
Rachel, along with Louise Welsby of Buy from Shropshire, Jo Frith from Credibly Green and Ruth Burley of RMB Financial Planning are the driving force behind the organisation.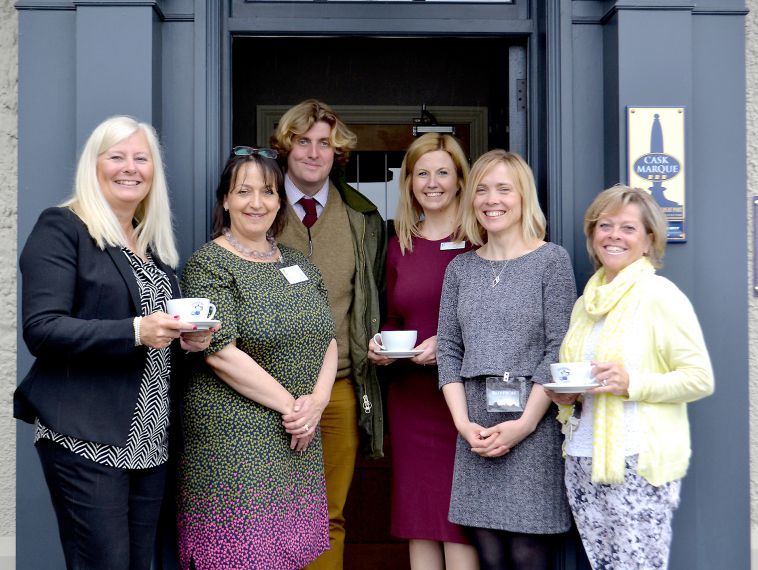 "We intend to provide an invaluable platform for business people to get together over breakfast to talk about their services and exchange ideas.
"Our first meeting exceeded expectations, with a large number of representatives, such as retailers, accountants, designers and consultants attending from the town and further afield, so it was a great to see such a great mix of skills and experience.
"It was an excellent start and we are hoping even more people attend in future as we grow and evolve."
The group meetings, to be held monthly, will include a talk by an inspirational speaker and Dr Tim Jenkins, Head of Partnership and Economic Strategy at Shropshire Council, talked to the first event about the history of the county and the challenges it faces as it looks to develop and thrive.
Bridgnorth in Business is a non-profit making group which charges £10 a meeting to attend. Any funds raised after expenses will be donated to charity, with proceeds from the first year's events going to Rupert's Revenge.
*The next breakfast meeting will be held at The Woodberry Inn on June 21 at 8.30am. Anyone interested in attending should contact Rachel Wood at rachelw@terry-jones.co.uk or message them on their Twitter page @bridgnorthisbiz
Pictured at the launch of Bridgnorth is Business, from left: Ruth Burley, organiser, Jo Frith, organiser, Dr Tim Jenkins, speaker, Rachel Wood, organiser, Louise Welsby, organiser and Wendy Yates of the Woodberry Inn.