College maintains employer links
Telford College's employer engagement and apprenticeships teams are maintaining links with local businesses during the shutdown – and still finding job opportunities and placements for students.
Working from home, the team have delivered more than 50 remote learner support sessions over the past week, including a wide range of teaching and assessment programmes.
They have also carried out more than 20 interviews with potential apprentices through programmes such as Skype and Microsoft Teams – and used similar methods to maintain dialogue with employers.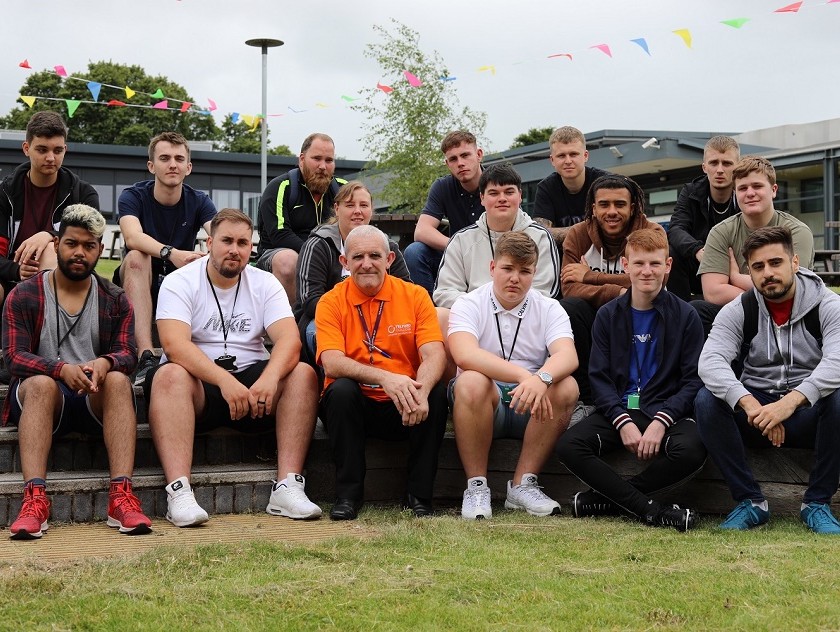 Beckie Bosworth, Telford College's employer engagement manager, said: "It's been a fantastic effort by everyone. We are keen to show people that we are still operational – albeit in a slightly different way. We're adapting to meet the needs of apprentices and employers in these unprecedented times, and connecting with companies to find out how they are working at the moment, and what they need.
"We have carried out a number of remote meetings with employers over the past week, to discuss student opportunities."
They include food group ABP of Ellesmere, which has asked the college to collaborate on the delivery of new engineering apprenticeships.
Beckie said: "They will be coming on site as soon as possible to view our facilities. We are also going to be supporting Muller of Market Drayton in a similar way."
Other link-ups have included Telford Turbos at Halesfield, which has offered a position to a college apprentice, and civil engineering group Eurovia which has requested 15 road surfacing apprenticeships.
"We have set up five Skype interviews with Evolution Foods for their accounting position, and they have now offered one of our candidates, Cameron Hurdley, a level three apprenticeship. This is amazing during this uncertain time.
"We have also interviewed candidates for positions at 4C Homes of Albrighton, and Advance Pharmacies who are in desperate need of people at the moment."
Mike Alexander, finance director of Evolution Foods, said: "We have had a very good response from Telford College, which has put forward some strong candidates. Whilst we prefer to do interviews face-to-face, in these difficult times we all have to adapt. In the end it actually worked better than expected, and meant we could get on with our recruitment process, despite the lockdown."
Telford College has also offered free support to Shrewsbury and Telford Hospitals Trust to assess staff against minimum maths and English standards required before they can start work on the wards.
Beckie added: "Everyone is adapting and innovating at the moment to offer as much support to employers and students. Our sales and recruitment team are supporting our talent pool to prepare them for interviews and help with CV writing - videos are being created to make the experience more engaging.
"We also have a live webinar planned for April 22, from 1.30pm to 2.30pm, for future apprentices and their parents to attend."
Graham Guest, Telford College's principal and chief executive, said: "It's great to see teams working extremely hard to maintain engagement with our employers, supporting the recruitment of new apprentices and working with our talent pool to prepare them for interviews."
The efforts are not going un-noticed by students. Josh Burns from Doseley, a former Ercall Wood School student, wrote to the team to say: "I just wanted to take some time to say thank you for helping through this apprenticeship search by supporting and listening to everything I have to say. I really appreciate what you've done and what you continue doing for me now even when times are hard. I wouldn't be able to do this without you."
Pictured: Eurovia apprentices at Telford College – the company has just requested 15 more places