Leisure firm backs its local football team
An award-winning leisure company has shown its faith in Shrewsbury Town Football Club by renewing its sponsorship for another season.
Salop Leisure, which is based at Emstrey, Shrewsbury, has agreed to sponsor the South stand at the club's Montgomery Waters Meadow Stadium for the eighth season in a row.
This season is an historic one as Shrewsbury is the first club in England to introduce safe standing in the Salop Leisure stand.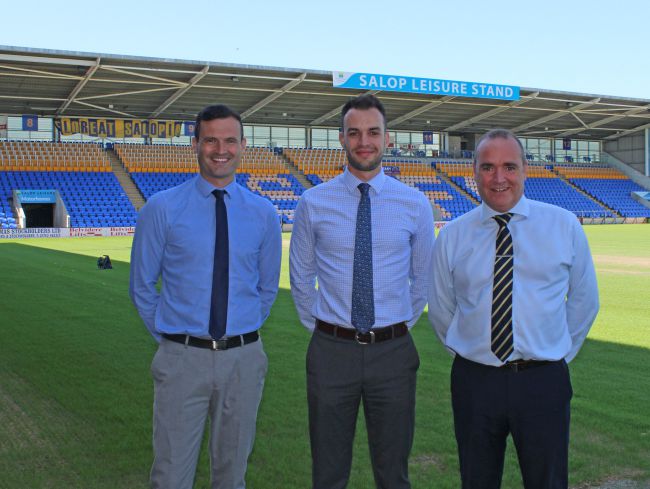 Salop Leisure's chairman, Tony Bywater, a long-standing supporter of the club, is hopeful that Shrewsbury will again be competing for promotion this season after suffering the heartbreak of losing in the promotion play-off to Rotherham at Wembley earlier in the year.
Mr Bywater said he was pleased to see more Shrewsbury businesses come forward with sponsorship for the new season and urged others to get behind the club.
"The football club plays a major role in our local community and does a great job in promoting our town," he said. "It's important that everybody gets behind the team to drive them forward to further success because they rely heavily on sponsorship to be able to compete with much bigger clubs.
"We are obviously disappointed, like every other supporter, that we didn't win promotion which we think the club richly deserved after finishing third in the league. But we are very happy with the way the club is moving forward with a strong financial base due to the excellent work of the chairman Roland Wycherley, director James Hughes and chief executive Brian Caldwell."
Pictured: Salop Leisure's marketing manager Ed Glover (centre) with Shrewsbury Town's commercial manager Andy Tretton (left) and chief executive Brian Caldwell with the Salop Leisure stand in the background.