New £3m factory boost for Telford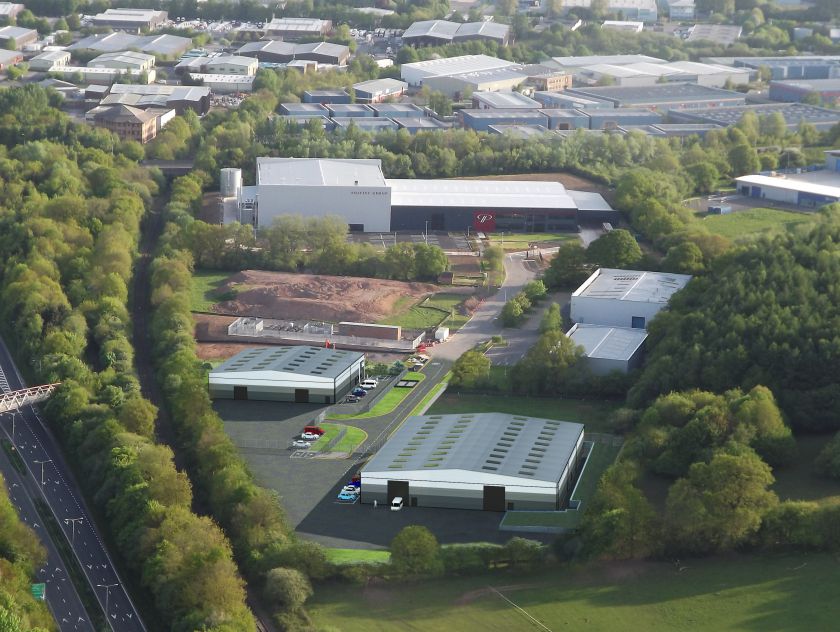 Contractor Morris Property has been awarded a £3 million contract from Telford & Wrekin Council to develop two plots at Telford's T54 Business Park to attract jobs and investment.
The Shrewsbury-based business will construct two buildings of 30,000 sq ft and 17,000 sq ft suitable for warehouse or factory use, which the authority will make available to let.
Both units - shown on this artist's impression - will have internal office space and an extensive area outside for staff parking and deliveries.
Work is due to take around eight months to complete.
James West, chief operating Officer for Morris Property, said: "We won the contract for this substantial project by competitive tender. It will be our first development at T54 for Telford & Wrekin Council but not the first time we have worked for the authority.
"We already have a proven record for delivering projects for the council at Hortonwood West industrial estate. We have also built three successful developments at T54 for private companies Torus, Filtermist and AXYZ."
Councillor Lee Carter, Telford & Wrekin Council's cabinet member for Economic Development, said: "T54 is a prestigious site and a key area for our strategy to improve the local economy. It is important we provide the right facilities to attract investment and jobs to support business growth and that we chose reliable contractors to build these facilities."
The two proposed buildings will have insulated cladding and roller shutter doors with security fencing provided around the site's perimeter. The architect for the scheme is Gareth Edwards of DPA in Oswestry.