Brick-making session at historic site
Shrewsbury Colleges Group students have been using the historic Flaxmill Maltings building as a site for hands-on learning.
A dozen Level 1 and 2 Brickwork students spent the morning at the Flaxmill Maltings site learning to make the bricks that were used in the construction of the iconic Grade I listed Main Mill as part of a National Lottery-funded programme to plug England's heritage skills gap.
Northcot Brick, specialist traditional brick manufacturers, have been making by hand 30,000 of the special sized bricks needed to restore the Main Mill.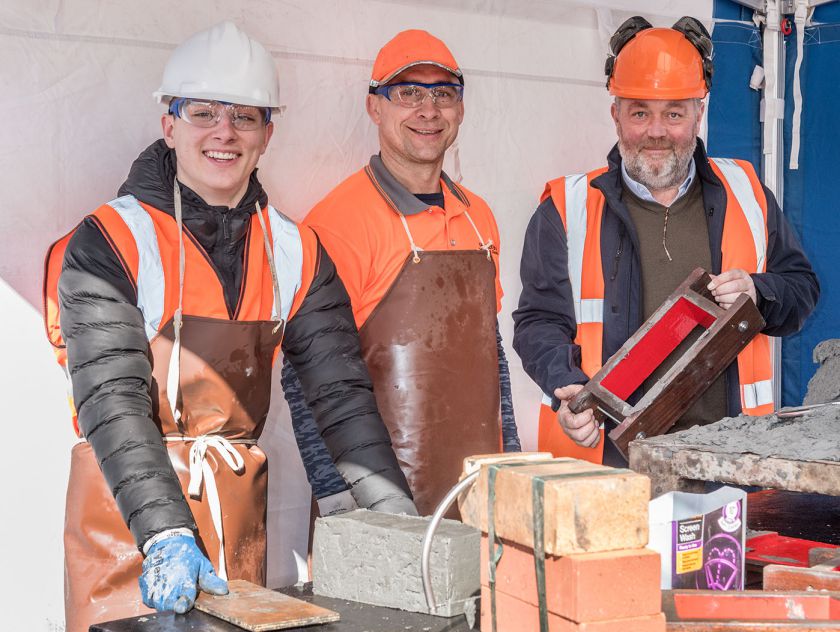 They ahve passed on their knowledge to the students, demonstrating traditional hand-throwing methods.
The session is part of Historic England's Heritage Skills programme, supported by the Andrew Lloyd Webber Foundation which offers several training opportunities, work-based placements and continuing professional development opportunities for construction trainees, students, contractors, craftspeople and professionals.
The programme is being made possible under the wider £20.7 million National Lottery refurbishment of Shrewsbury Flaxmill Maltings.
Stuart Raine, construction trades curriculum leader at Shrewsbury Colleges Group said: "This brick making session was a unique opportunity for our students to learn a new skill, which could help to broaden their future employment opportunities.
"There is a national shortage of bricklayers and by working with companies and projects like the Flaxmill Maltings restoration, Shrewsbury Colleges Group can inspire students to enter the construction trades, bringing great opportunities to the community.
"This trip was a chance for them to see and feel part of the exciting developments taking place right on their doorstep."
Picture: Shrewsbury Colleges Group student, Mateusz Kosinski, Northcot Brick demonstrator, Static Zbigneau and Dale Moss from Northcot Brick