Trust opens centre at Oswestry
Shoe repair tycoon Sir John Timpson was the guest speaker at the launch of a Shropshire charity's second centre in the county.
Sir John officially opened the North Shropshire centre of Shropshire Youth Support Trust at a launch event held at the British Ironwork Centre, near Oswestry, which was attended by approximately 100 business people from the area.
The charity was setup to help budding entrepreneurs by offering subsidised accommodation, advice and mentorship. SYST first operated from offices in central Telford but has supplemented that facility with its second base at the British Ironwork Centre which is more accessible to young people from Oswestry and North Shropshire.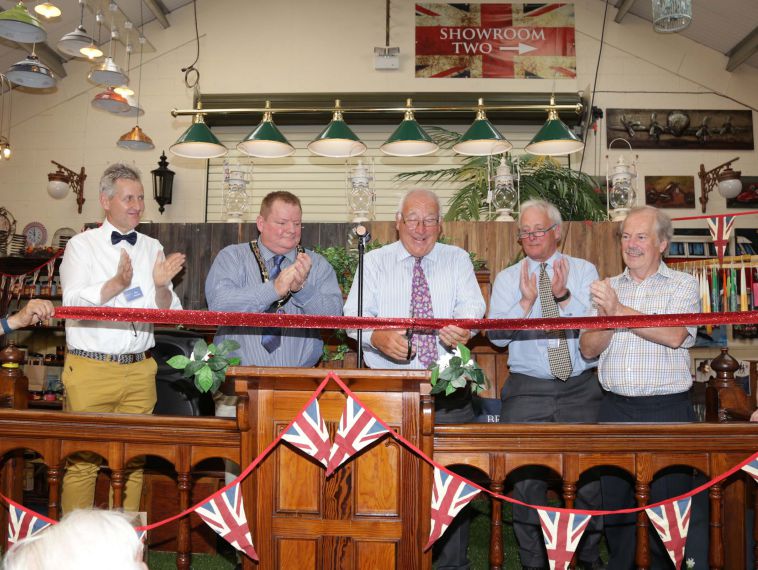 The ironwork centre's founder, Clive Knowles, introduced the evening, before handing over to the SYST chairman, Rob Bland, who explained the work of the charity and described how the help of experienced business people was continually needed to sustain the work it does.
"Thanks to the support of a few committed and established Shropshire based companies, Founder Sponsors, we can also announce the establishment of a new SYST Business Development Fund," said Mr Bland.
"This fund will enable 'SYST Assysted Businesses' to apply for grants ranging from £500-£1000 that can make a real difference to the prospects of the business."
One of the charity's success stories, Gemma Allies who founded Skin Sincere, gave a presentation on how she set up her skincare business and the part the SYST played in helping her on her professional path.
Sir John's speech, before cutting the ribbon to declare the centre open, was an account of the ups and downs he had had as a businessman, and the values and ethics he installs within his company.
Picture, l-r: Clive Knowles, founder and owner of British Ironwork Centre, Councillor Vince Hunt, mayor Oswestry, Sir John Timpson, Rob Bland, chairman of SYST and Peter Nutting, leader of Shropshire Council