Sales sizzling for Shropshire firm
A Shropshire firm is celebrating after the prolonged summer heatwave has seen its sales to first time buyers up by 40% on the same time last year.
The summer weather has been great news for the caravan industry in Shropshire and Mid Wales with sales of touring caravans and motorhomes booming.
Salop Leisure, who have just been named large touring caravan dealer of the year by Swift Group, is delighted by the sales boom but believe the real benefit of the hot weather will not be seen until next year.
"Based on previous experience, we believe the heatwave will have the most positive effect next year when couples and families are booking their holidays," said managing director Mark Bebb.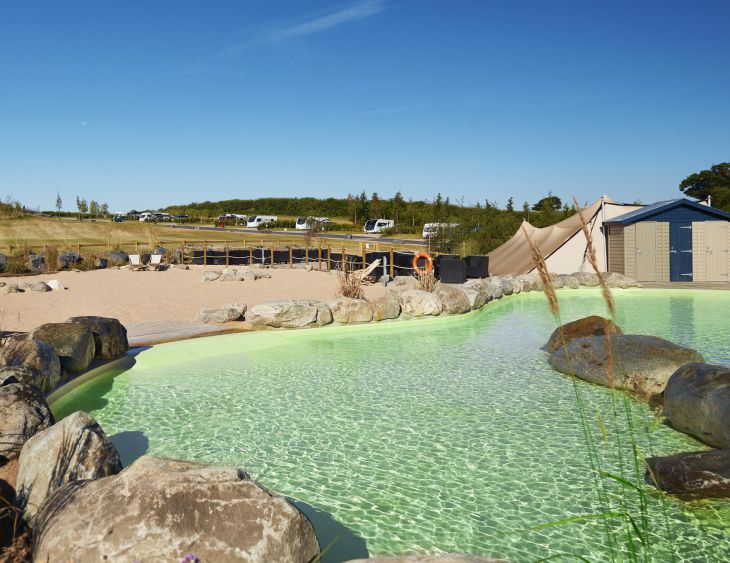 "Because they have enjoyed themselves so much this year by taking a staycation during the heatwave, they are more likely to want to spend their holiday here again next summer. The last time we had a heatwave like this was 1976 and there's nowhere better than the UK to spend your holiday when the sun is shining and it's great value for money.
"We are expecting staycations to become increasingly popular due to Brexit, which is causing great uncertainty in the country and is likely to cause even longer delays at airports and ports due to customs checks."
Salop Leisure, which has sales centres in Shrewsbury, Machynlleth and Stourport-on-Severn, has been delighted to see so many new customers and first time buyers this summer.
Touring caravan parks across Mid Wales have been enjoying a very busy summer and Mr Bebb reported that Salop Leisure's glamping and caravanning resort, Love2Stay in Shrewsbury is fully booked throughout the school holidays and every weekend until the end of September.
"This week, there are 650 people staying at Love2Stay and we have a huge waiting list, which shows the demand for staycationing and the concept of the resort," said Mr Bebb.
The resort recently opened Hot Springs, 240 square metres of heated rock pools, a real sandy play beach, waterfall, boardwalk and deck chairs, which is proving a big hit with visitors. The £6 million resort aims to raise the bar for quality UK holidays. It has 122 touring caravan pitches and a village of 11 luxury glamping lodges on a 22-acre site offering panoramic views across to Wales and the Shropshire Hills.
Pictured: The new Hot Springs attraction at Love2Stay