Stationers flying high in the West End
Stationery from Shropshire has appeared in the West End - flying high above the audience's heads as part of a magical bus.
When special effects company The TwinsFX were creating the London bus to suspend above the crowds during performances of Dick Whittington at the London Palladium, (a show which won an Olivier Award for best entertainment and family production), they called on their regular stationery supplier Chrisbeon for help.
Chrisbeon, which has showrooms in Telford and Shrewsbury and is run by brothers Craig and Richard Hughes, supplied 2,500 paper fasteners which were used to replicate the look of rivets on a real bus.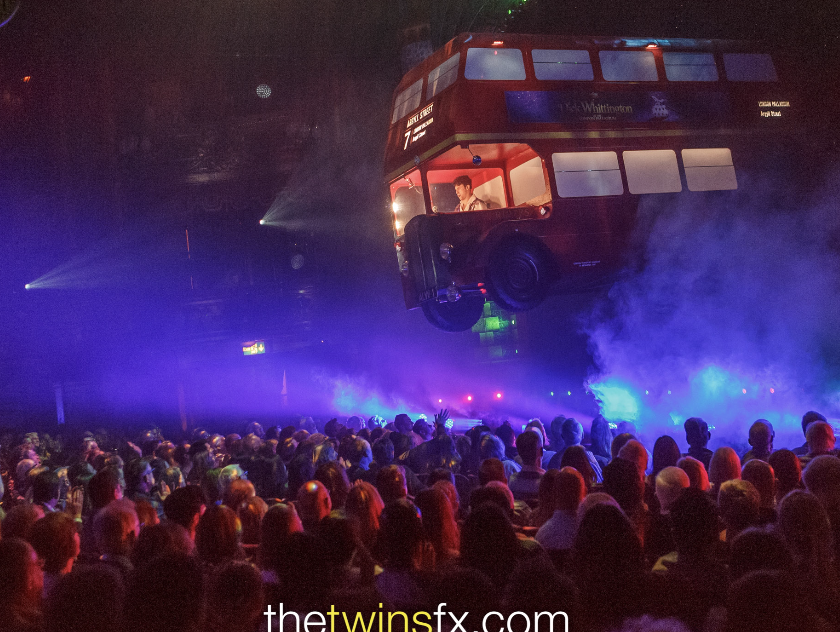 The creation includes space for one of the performers in the show and has no wires or any visible support, meaning it wowed audiences at every show.
Craig and Richard said: "When we were approached by The TwinsFX, we were more than happy to help out - our stationery is used in many places but to say its had its own starring role in the West End is pretty special.
"We're always happy to get involved where clients have requests for more unusual stationery items and it was a pleasure to work with The TwinsFX - not only because the founders are brothers too! But also because of the amazing special effects they produce for films, television and theatre like a life-size T-Rex, 8m tall gorilla and floating magic carpets."
Pictured: The flying London bus in action in Dick Whittington at the London Palladium