Praise for work placement programmes
Telford College's work placement programmes have received a ringing endorsement from one of the town's newest building supplies companies.
Former carpentry apprentice Paul Tarr has worked his way through the ranks to become joint director of the MKM Building Supplies branch, on Ketley Business Park.
He believes in giving opportunities to young people, and invited Telford College plumbing student Josh Cureton to spend a week on placement with the company. Josh, 16, a former Hadley Learning Community student, described the experience as 'amazing' – and the company is now looking to work more closely with the college, through placements and apprenticeships.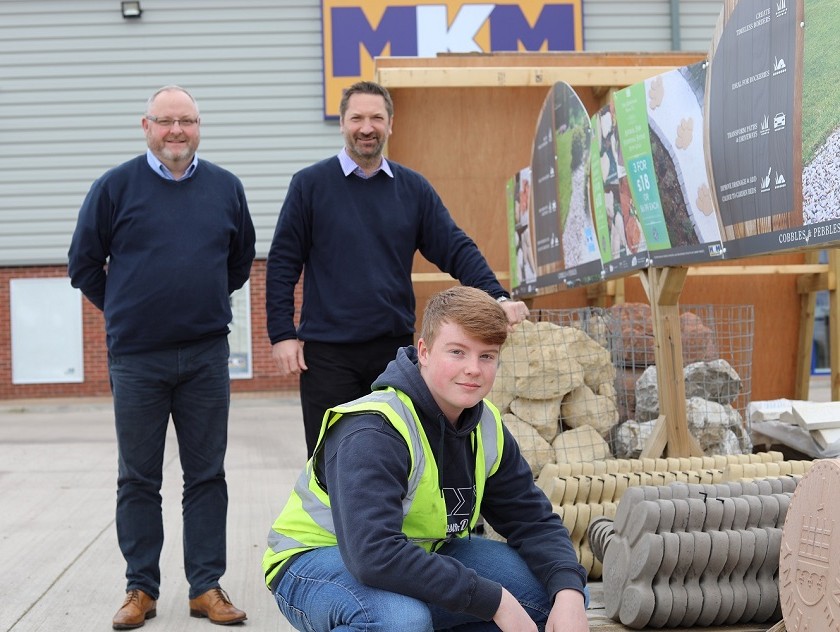 "We have a strong belief around supporting the local community, and invest in our staff," said Paul. "When Josh approached us and asked for a placement, we jumped at the chance. Working with Telford College has been a great experience for us as a new company in the town. Josh was the perfect candidate for our first work placement - he worked really hard, and is a credit to the college."
Fellow MKM branch director Mark Evans urged other companies to consider opening their doors to Telford College students for work placements in a similar way.
"You do need to invest time into the programme, but it's well worth it. We saw Josh's confidence grow, and he settled in quickly. My advice would be to work with the college and concentrate on getting the right student for the right placement. We're now working with Telford College to set up an apprenticeship opportunity."
Josh said: "Everyone was amazing, I learned about the suppliers and how they operate the builders' merchant as a business. I spent time in different areas, including the shop, warehouse and delivery yard. For me, the best part was working on the stock control system. It felt like I was in a proper job, and I'd like to say a big thank you to Paul, Mark and their colleagues - they treated me as part of the team.
"I'm concentrating on my plumbing course and enjoying it; this placement fitted perfectly with what I'm doing at college. I'd recommend work placement to my fellow students. I loved mine and I feel I've not only learned new skills and knowledge, but I've also made some new friends at MKM."
Pictured: Josh Cureton with Paul Tarr and Mark Evans at MKM Building Supplies