Insurance brokers invest in portal
Experts at a Shropshire insurance brokers have invested in the very latest technology to boost the services they offer to clients.
The team at Henshalls Insurance Brokers, in Newport and Shrewsbury, have unveiled a bespoke online portal that will be an invaluable resource for employers and businesses.
The MyWave Connect website is designed to offer information on health and safety, human resources, risk management, legislative updates and insurance requirements, and it's accessible 24 hours a day.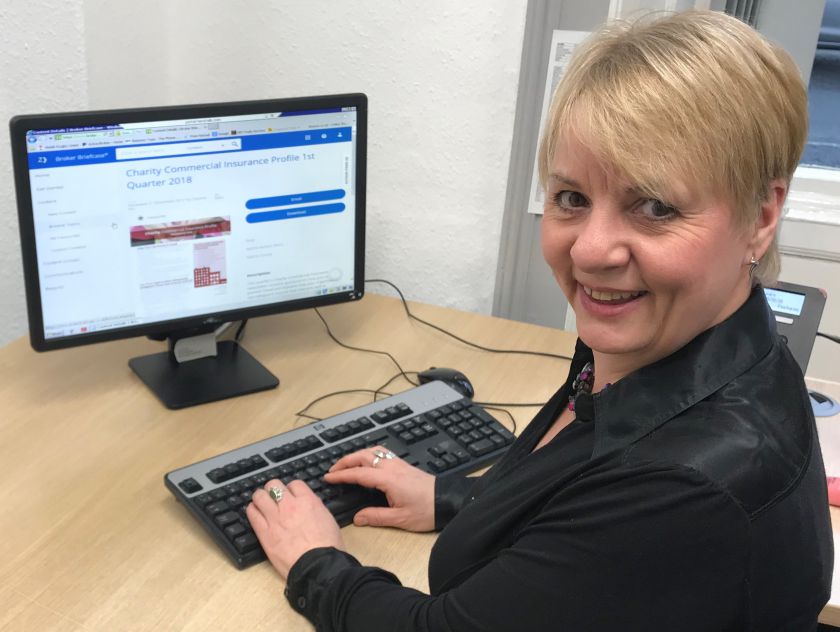 It delivers automatic timely updates to keep businesses informed of relevant hot topics in the insurance sector and in their own industry, so that they're up-to-date with all the latest developments without having to spend precious time searching the internet.
Dave Williams, from Henshalls, said: "We're committed to supporting the business needs of our clients all year round, not just when their policy comes up for renewal. And to help us continuously develop the advice we offer, we're always looking for innovative products and value-added services, and that's where the new MyWave Connect website comes in."
Mr Williams said the new customised portal had been created to be efficient and simple to use, with clear and concise tools to streamline the process, as well as being fully-compliant with the new GDPR data rules.
"The portal gives our clients the opportunity to select their preferences so that they receive the latest breaking news from the world of business and insurance – all tailored to their specific interests and area of business. Non-clients can also subscribe to receive free resources.
"They will be able to access thousands of free articles on all kinds of topics including risk management, risk education, the best ways to communicate with employees, wellness resources, workplace policies, and loss control.
"Thanks to the way the website has been configured, business owners will be able to carry out a simple search that takes their preferences into account and the most relevant resources will appear instantly. And in today's busy world where everyone is increasingly dependent on their mobile devices, all this is fully mobile accessible too.
"We may have been in business for 50 years, but we're always exploring how we can use cutting edge technology to benefit our clients and this new facility is helping us to stay ahead of the game."
Picture: Jenny Osborne from Henshalls checks the new online portal