Care operator leads way on information governance
A Shropshire care operator has been given a ringing national endorsement coinciding with the 10th anniversary of the launch of its Shrewsbury nursing home.
Marches Care, which owns and runs both the Uplands care home and Uplands Day Centre at Bicton Heath, has been pinpointed as a national exemplar in the use of information and technology in adult social care.
The operator was largely responsible for putting together the NHS Information Governance Toolkit, a guide for bodies in the care sector to store and share individuals' information in a safe and secure way, which was being published this autumn.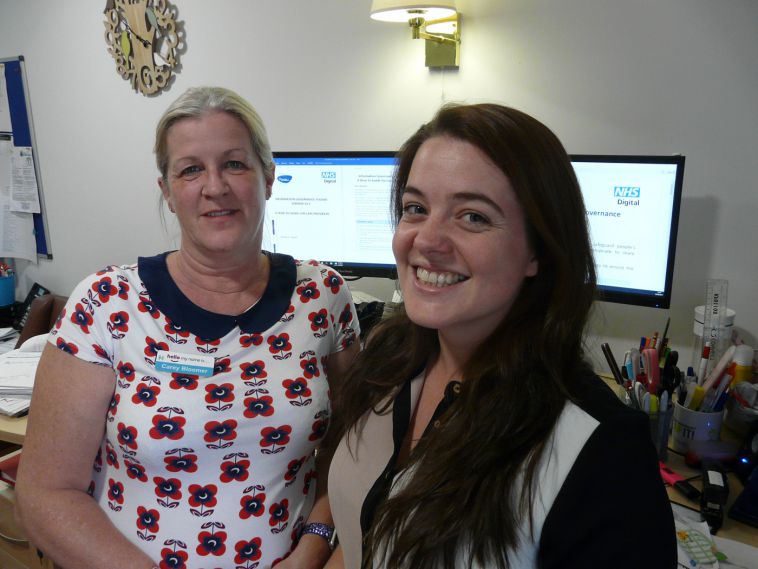 Nurse director Carey Bloomer said: "From the point of view of the Uplands, to have such a prominent role in writing the definitive guide for information governance is very rewarding, and we know that it has already made a real difference to care homes across the country.
"There was a team of us working on it, one of whom was Katie Thorn, the daughter of our managing director Mandy Thorn.
"We were absolutely delighted when Katie was seconded by NHS Digital as a result of the work she did on the toolkit - she showed real passion and expertise in her approach.
"For Marches Care to be seen by the national health body - as well as care operators across the country - as pioneers and exemplars in information governance is a massive compliment."
On the back of her involvement on the toolkit, nurse director Carey Bloomer was appointed a Caldicott Guardian.
The role of a Caldicott Guardian is to protect the confidentiality of patient information while at the same time enabling appropriate sharing of data, and Mrs Bloomer was the first professional in the county not employed by the NHS to be given this honour. She has since been welcomed onto the committee for Caldicott Guardian guides.
The publication of the NHS toolkit came at the same time as the Uplands celebrated its 10th birthday since opening at its current site.
The milestone was marked by a beach-themed party attended by friends, residents' relatives and dignitaries including the High Sheriff of Shropshire Charles Lillis, and his wife Veronica.
At the same time, work was completed on a new and extended reception area at the home, and Marches Care also underwent an extensive rebranding exercise and launched a brand new website.
PICTURED: Nurse director Carey Bloomer, left, and Katie Thorn