Holiday home park expands
Expansion work has begun at a caravan holiday home park in the South Shropshire Hills following demand from staycationers.
Twenty-five extra pitches are being created at Bow House Country Park, near Bishop's Castle, which already has 62 caravan holiday homes and 15 luxury lodges. Fourteen new pitches are being created in the first phase of the expansion.
The park, which is popular with owners who live within two hours travelling distance of Bishop's Castle, is one of six across Shropshire and Snowdonia owned by Shrewsbury-based Morris Leisure.
Jane Smithurst, who manages the park with her husband, Russ, said three of the new pitches have already been reserved and 15 holiday homes and lodges had been sold in the past 12 months. Many of the sales were secured from buyers who had been tempted to stop at the parl whilst driving past.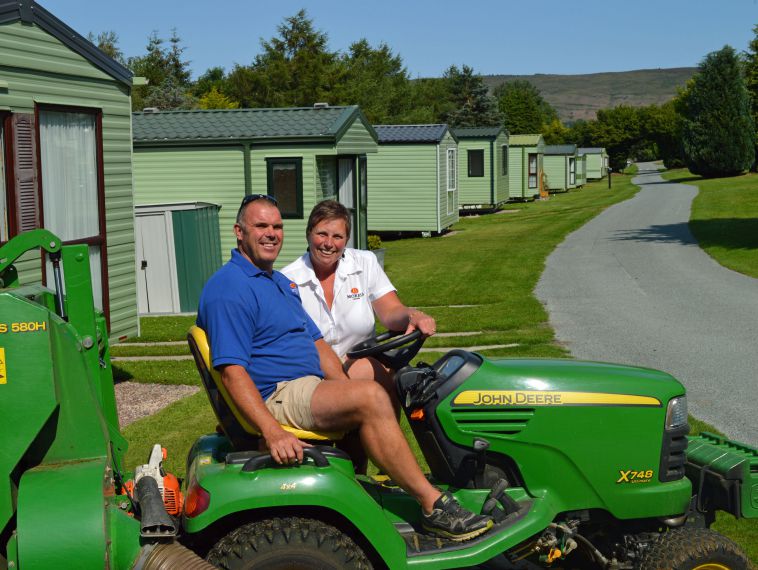 The park also offers a 'Try before you buy' offer to potential buyers. Customers who decide to buy a holiday home or luxury lodge on the park following a two-night stay have the cost deducted from the price.
"Bow House Country Park is a wonderful place to get away from the stresses and strains of modern living, an idyllic, secluded location for a holiday retreat," said Edward Goddard, managing director of Morris Leisure.
"We are expanding the park due to the demand for pitches with most of the owners living within a two-hour drive of Bishop's Castle. We have sold 15 holiday homes on the park in the past 12 months and envisage this demand continuing due to the growing popularity of staycationing.
"We appreciate that buying a holiday home is a big deal and we want to ensure that customers make the right decision. That's why we offer them the opportunity to experience holiday home ownership at Bow House Country Park before they invest their hard-earned money.
"We invite them to stay for a couple of nights in our self-catering accommodation, subject to availability, to soak up the peace, tranquillity and stunning scenery. During their relaxing break, they can view the selection of holiday homes and luxury lodges available on the park to find the one best suited to their requirements. For many, it's an offer too good to turn down."
The 'Try before you buy' offer is proving particularly popular with people seeking to escape to rural tranquility from busy urban life and those with an interest in angling, as the park offers exclusive free fishing for owners on a private four-acre lake that is well stocked with coarse fish.
Set on 33 acres of picturesque parkland with the heather-clad Long Mynd hill as a backdrop, Managers Russ and Jane live on the park.
Picture: Russ and Jane Smithurst, managers of the expanding Bow House Country Park, near Bishop's Castle.