Million pound contract for Pure
A Shropshire communications company is celebrating the biggest new client win in its history – worth in excess of £1 million.
Shrewsbury-based Pure Telecom, now one of the leading firms in its sector, has been awarded a very significant contract from McNicholas, a major UK infrastructure services provider.
"This is a very important milestone for our business," said Matt Sandford, managing director of Pure Telecom.
"We are supplying around 1,800 mobile phones on the O2 network and mobile device management software in the initial stage of the contract, which is the largest contract in our 11-year history.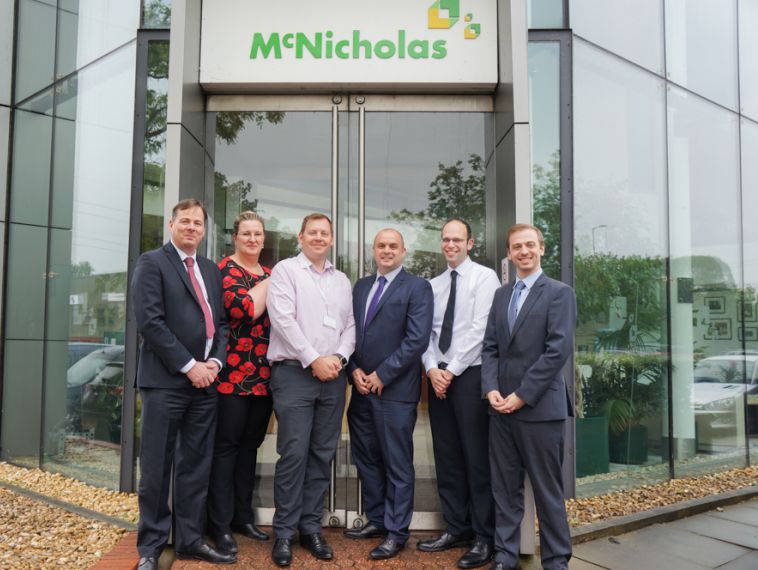 "Our team has built a positive relationship with McNicholas and the initial planning and delivery of the rollout has been very smooth. I am very proud of this success - it is an endorsement of Pure Telecom's professionalism and expertise.
"As a result we will also be creating more jobs at our Shrewsbury Business Park head office to service our new client – it is a very exciting time for Pure Telecom."
McNicholas is a leading provider of services to the UK's multi-utility, telecommunications, gas, power, water, renewable energy and rail sectors, delivering innovative infrastructure solutions to blue chip customers for more than 65 years.
Based in Elstree, Hertfordshire, the company chose Pure Telecom after a prolonged period of intense vetting which included all major networks.
CEO Barry McNicholas said: "Our telecoms infrastructure is massively important to the success and running of the business.
"Having been with our previous supplier Vodafone for over 15 years we needed to be extremely thorough in our selection process and were delighted with how Pure Telecom and O2 delivered a very attractive proposition, managed their way through the tendering process, planning and most recently the implementation with minimum impact on day to day operations."
Pictured from left, David Hayward, sales and operations director at Pure Telecom; Andrea Cunningham, IT project manager at McNicholas; Stephen Pearce, ICT Infrastructure Manager at McNicholas; Duncan Niblett, business development manager at Pure Telecom; Tony Silver, senior buyer at McNicholas and Liam Baker, head of support at Pure Telecom.