New chair appointed at business group
A family law solicitor from Shropshire has taken up a new role as chair of one of the region's longest running business networking groups.
Sandy Edwards, a senior associate at Shrewsbury-based Aaron & Partners LLP, will head up the Shropshire Chamber of Commerce's Breakfast Club in Oswestry, which aims to help businesses and specialists across the county forge stronger relationships with each other.
The legal expert steps into the role after serving as vice chair for two years, with business consultant Ian Follington, from Business Doctors, moving into the vice chair position.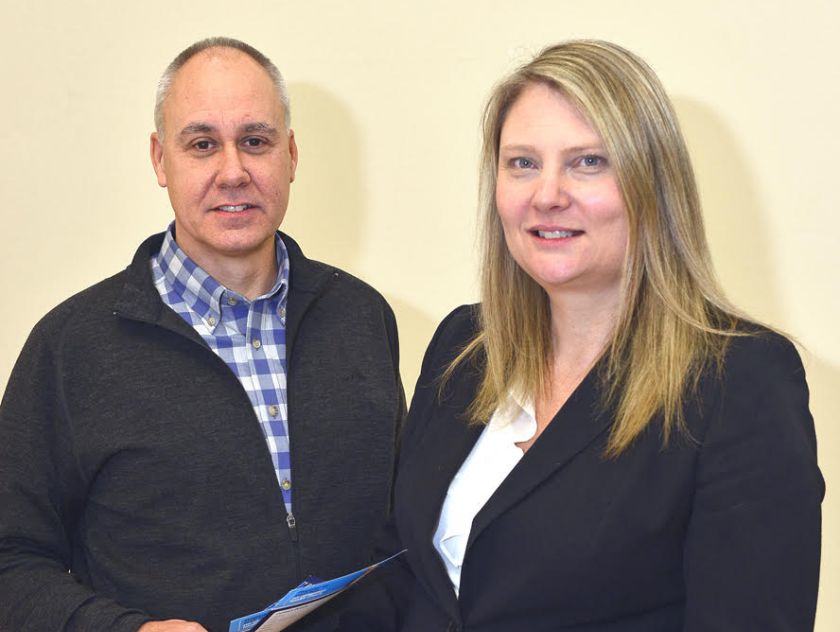 "I've been involved with the Shropshire Chamber of Commerce's Breakfast Club in Oswestry for several years now and I'm really excited to take up a new role as Chair of the group in 2018," said Sandy.
"This networking group plays a vital role in bringing the local business community together and I've seen first hand it can help organisations of all shapes and sizes grow and prosper.
"As Chair, I'll be focused on building on the great work that's come before me and hoping to expand the membership to ensure we continue to showcase the fantastic range of businesses we have here in Shropshire."
Teresa Rowe, head of events at the Shropshire Chamber of Commerce, added: "Sandy brings a fantastic personality and specialist knowledge to the club and I'm delighted that she's agreed to take up the role of Chair.
"She is a true advocate of the networking group and she's passionate about business in Shropshire, so I'm very much looking forward to working with her, and our new Vice Chair Ian Follington, supporting them both in the new roles and ensuring the club continues to go from strength to strength."
Pictured: Sandy Edwards from Aaron & Partners with Ian Follington from Business Doctors