Sunak's latest package: The main points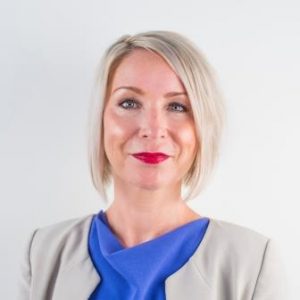 Rishi Sunak has announced a package of measures relating to how the government is going to manage the future of the UK jobs market throughout the next six months after the current Job Retention Scheme ends.
Helen Watson, from the employment team at Shropshire law firm Aaron & Partners, summarises the main points:
Jobs Support Scheme
The furlough scheme is ending on 31 October as planned and in its place will be the new Jobs Support Scheme to commence on 1 November for 6 months.
Whilst we are waiting for further clarification and specific details to be released, it appears that the employee will need to work at least one third (33%) of their normal working hours which will be paid by the employer at 100%.
The remaining two-thirds requires some clarification with the chancellor stating that the government and the employer will then increase those wages to cover up to two-thirds of the 'lost' wages for the employee up to a value of 77%.
It's important to note there will be a cap of £697.92 on the employee's usual salary for the two-thirds that will covered.
Open to SME's
Companies will be able to rely on this without having to have furloughed staff previously.
Small and medium companies can apply for this, however large employers will need to show that their income has dropped significantly.
Self Employed
The current grant scheme for the self-employed has been extended by 6 months, also meaning self-employed individuals can receive a government grant for lost earnings based on their pre-covid-19 income.
Job retention bonus
The job retention bonus will still remain with £1,000 being supplied to each employer who keeps an employee who was furloughed up to January 31st.
-----------------------------------------------------------------------------
Responding to the announcement, Federation of Small Businesses National Chairman Mike Cherry, said: "There are many measures to welcome here that will make a real difference. It's particularly encouraging to see that all small businesses will be able to access the new job support scheme without facing excessive paperwork, with a guarantee of help for the next six months.
"News of the 'Pay as You Grow' approach will mean relief for hundreds of thousands of firms, giving them the confidence to invest and hire today rather than tomorrow, providing a crucial option to suspend repayments for six months. We called for an extension to the deadline for emergency finance facilities and that extension has rightly been delivered today. The assurance on credit ratings will be hugely welcomed by many worried small business owners.
"On the tax side, the greater space being promised on deferrals and the maintenance of the 5% VAT rate for hard hit sectors are much needed, promising to shore-up demand for firms that are especially struggling. The extended deadlines for deferrals of VAT and self-assessment tax bills will help avoid cliff-edges in the future.
"We look forward to more details on the successor to the self-employment income support scheme. It's right to provide support to the self-employed equivalent to that offered to employees, and the scheme should be opened up to those excluded from the first round of support measures.
"We are concerned that the Chancellor had nothing to say today on support for those who were left out of the first round of support measures, not least the newly self-employed and company directors. The Government urgently needs to come forward with an emergency relief package for these groups which have dutifully paid their taxes and deserve help too.
"Equally, local lockdown grants in all four nations should now be extended to firms forced to closed that were counting on reopening in the coming weeks but now face the most difficult of winters. Today's statement is a very welcome and significant step forward, but there must be more to come."