£4.6bn lockdown support - reaction
Chancellor Rishi Sunak has today announced a new £4.6 billion package of measures to help businesses through the latest lockdown, including grants of up to £9,000 to keep some firms afloat.
Richard Sheehan (pictured), chief executive of Shropshire Chamber of Commerce, said: "Naturally, we welcome these latest support measures – but it is important to recognise that they are only part of the solution.
"Immediate cash flow support is not going to be enough to save many businesses in Shropshire, which are facing the impossible task of trying to plan ahead, with no idea what the longer-term future holds.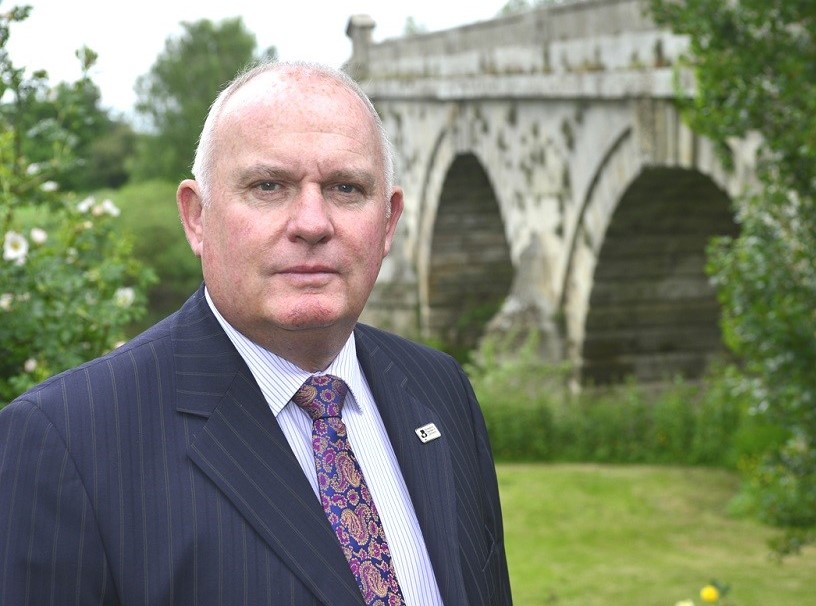 "We endorse the British Chambers of Commerce call for a clear business support package to cover the whole of 2021, not just another incremental intervention.
"The Government must move away from this drip-feed approach and set out a long-term plan that allows all Shropshire businesses, whatever their shape, size or sector, to plan, and ultimately survive."
Mr Sheehan said it was important to acknowledge that there will be many smaller firms in Shropshire which will not qualify for the full headline amounts set out by the Chancellor today.
As a result, he said they would be left struggling to see how this new top-up grant will help them out of their immediate cashflow problems.
"Support must be sufficient to cover not just those on the front line of retail, hospitality and leisure, but also firms in supply chains and wider business communities who are also feeling the devastating impacts of these restrictions."
Responding to the announcement of the latest lockdown, Mr Sheehan said: "We understand why the Prime Minister has felt compelled to act on this spiralling threat to public health.
"But make no mistake, the lockdown is a bodyblow to the Shropshire business community, at a time when they are already reeling from lost trade over the crucial festive period.
"There will be many firms in Shropshire which now find themselves in a precarious financial position, and face a period of further hardship and difficulty."
He added: "The Government has invested billions of pounds into helping good businesses to survive this crisis, and save jobs – with a vaccine now being rolled out, we must not let this fall at what is potentially the final hurdle.
"As I have said before, when restrictions are tightened, financial support for businesses needs to be stepped up in equal measure. Otherwise, there is a real possibility that many of these companies will not be around to power our economy when we emerge from this dark time."
The hospitality is once again at the eye of the lockdown storm. Luciana Palmieri, owner of Al Sorriso restaurant in Albrighton, said: "Hospitality has done everything it can to protect customers, yet always seems to be the first sector the Government targets when it looks to arrest the spread of the virus.
"Whilst we can appreciate the reason for this third national lockdown, it is extremely demoralising and worrying. The additional support offered by the Chancellor is welcome, but £9,000 per business is vague and barely covers our rent over the next three months, let alone essential bills, such as gas, electric and water.
"We are also still waiting for a Local Restrictions Support Grant that we applied for last year. This was approved by Shropshire Council before Christmas, yet the money is still not in our account.
"On a positive note, we are going to continue with our takeaway service to give people in Albrighton the opportunity to enjoy great tasting authentic Italian food in their homes, as well as giving them a break from cooking! We just hope the village gets behind us and other hospitality businesses like they did in March and November."
Andy Roberts, managing director of Berriman Eaton Estate Agents, said: "The Government's message is clear that people can still move home and we have already seen a lot of activity from buyers and sellers, landlords and tenants in the first few days of 2021. This follows on from an extremely busy period over the last six months."