Networking group welcomes new member
A Shropshire design and marketing agency is the latest member to join the Telford branch of Business Network International.
Paul Naylor, from Shropshire-based design and marketing agency Media and You, joined the Thomas Telford Chapter after being approached by a friend.
BNI is the world's leading referral organisation with more than 211,000 members and 7,800 groups - or chapters as they are known - worldwide.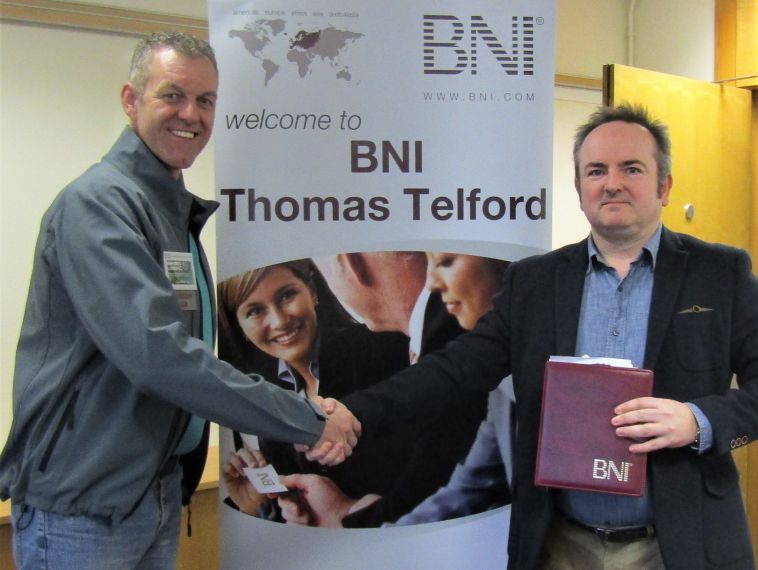 The business referrals from members in 2016 alone generated more than £9 billion in revenue for member businesses.
In Shropshire, two chapters are well-established with likeminded business folk meeting in Shrewsbury and Telford.
"I was approached by a friend who saw that BNI was looking for someone with a background in graphic design," said Paul.
"Having worked as a journalist and magazine designer for 25 years, I had left a large organisation and set up my own business.
"Intrigued by the opportunity to connect with a variety of businesses at each chapter I introduced myself to a member of BNI and was invited along to the Telford chapter as a visitor."
The Thomas Telford Chapter meets each Thursday morning from 6.45am at The Ramada Hotel on the fringes of Telford Town Centre. The Shrewsbury Chapter meets each Friday at 6.45am at Albrighton Hall Hotel, Shrewsbury. It's an early start, designed not to get in the way of your day-to-day business, with a finishing time of around 8.30am.
Picture: Paul Naylor being welcomed to BNI