Family business celebrates golden anniversary
A group of family-run pharmacies in Shropshire have celebrated their 50th year in business and they're still going from strength to strength.
Martin Lunt, managing director of Lunts Pharmacies said the company had two stores in Shrewsbury, as well as stores in Craven Arms and Pontesbury. The company was launched by Martin's parents, Ken and Joan Lunt, in Castle Street, Shrewsbury, in 1968.
"Our business is rooted in health and wellbeing, giving the people of Shropshire advice and medicine and many other products," he said. "Looking back through the old pictures shows just how far we have come and it is very nostalgic for me to see the changes, having grown up with the business at the centre of our family.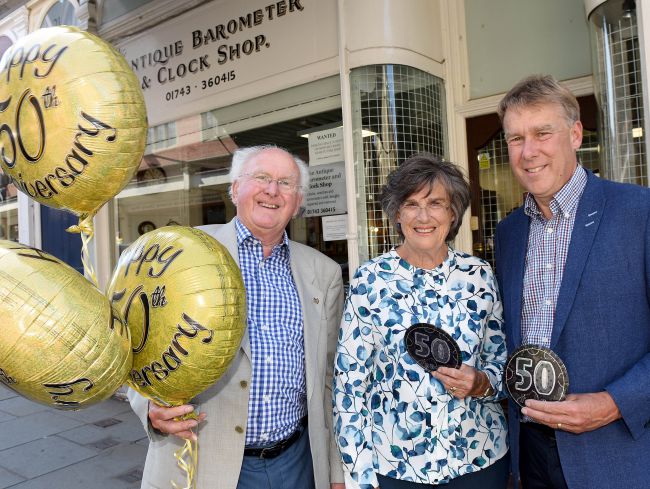 "Our golden anniversary year is shaping up to be a real celebration with plenty of people involved and the business continuing to go from strength to strength," Martin added.
Lunts has had a special 50th anniversary logo printed on all their delivery vans, paper bags, stickers and on many signs.
The anniversary comes on the back of a successful year - Lunts gave out a record number of flu jabs over winter and the current hayfever season is prompting a lot of people to seek advice too.
Martin's father, Ken, said: "I am very pleased to see the business continue to grow. Lunts is proud to be able to play an ever-increasing role these days and take the pressure off GPs, A&E departments and the NHS. That was part of the reason why I set up Lunts Pharmacies those many years ago.
"Martin has been involved in the running of the company for 38 years but my wife and I do still take a keen interest in it, we are extremely proud of what we have achieved and what we have brought to the community."
Pictured: Ken, Joan and Martin Lunt outside the location of the first ever Lunts Pharmacy in Shrewsbury