Legal firm toasts expansion
More than 70 members of the Shropshire business community joined legal firm Aaron & Partners in celebrating its latest expansion.
The firm has relocated for a third time in four years by moving to larger premises at Oxon Business Park after recording an increase in client numbers and revenue. A celebration event was held to mark the move.
Aaron & Partners, which also has regional offices in Manchester and Chester, now boasts an 18-strong team of legal specialists and support staff in Shrewsbury. The company hopes the latest office move will open the door to further new hires and continued growth in 2017 and beyond.
"We're really pleased to have moved into new offices at Lakeside House and this relocation demonstrates our ongoing commitment to doing business in Shropshire," said partner Stuart Haynes and head of the Shrewsbury office.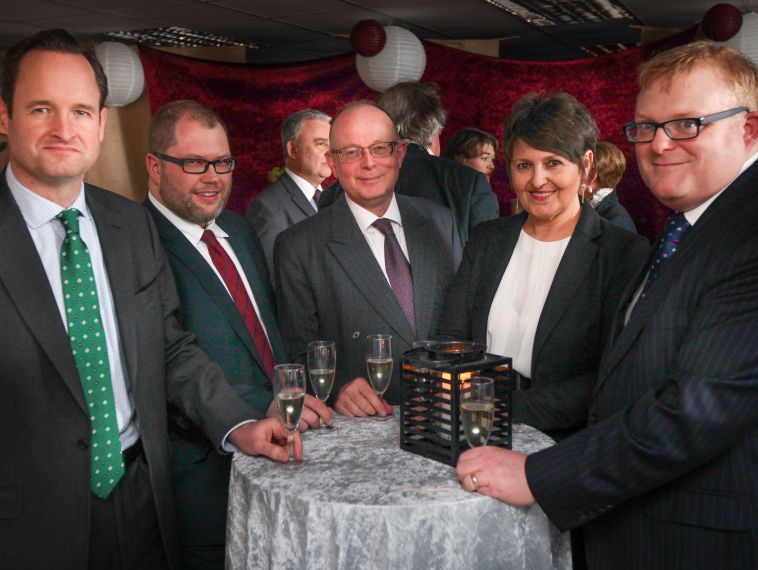 "The new headquarters give us much greater freedom and flexibility, offering more space for our employees to work, more meeting room capacity for our clients and increased parking facilities – all of which are crucial if we want to continue expanding the business.
"We've enjoyed unprecedented growth since we first arrived in Shropshire back in 2013 and that's all down to the hard work of our fantastic Shrewsbury-based team.
"These new premises give us an excellent platform on which to build on our success so far, offering us the potential to expand into new markets in the future and the space to continue strengthening our team with the region's most talented lawyers."
Aaron & Partners first arrived in Shrewsbury back in 2013 when the firm acquired and rebranded boutique law firm Bennett's Legal. After the Shropshire contingent grew from three to 12 staff in less than a year, the business moved into new offices at Canon Court, Abbey Lawn in April 2014.
The company is also an active member of the Shropshire Chamber of Commerce and partner Paul Bennett is chairman of the Shropshire Business Partnership – an independent network for professional and business services companies in Shropshire.
Picture: L-R: Hugh Strickland, Nick Clarke, Simon Edwards, Trish Randles and Paul Bennett, partners at Aaron & Partners